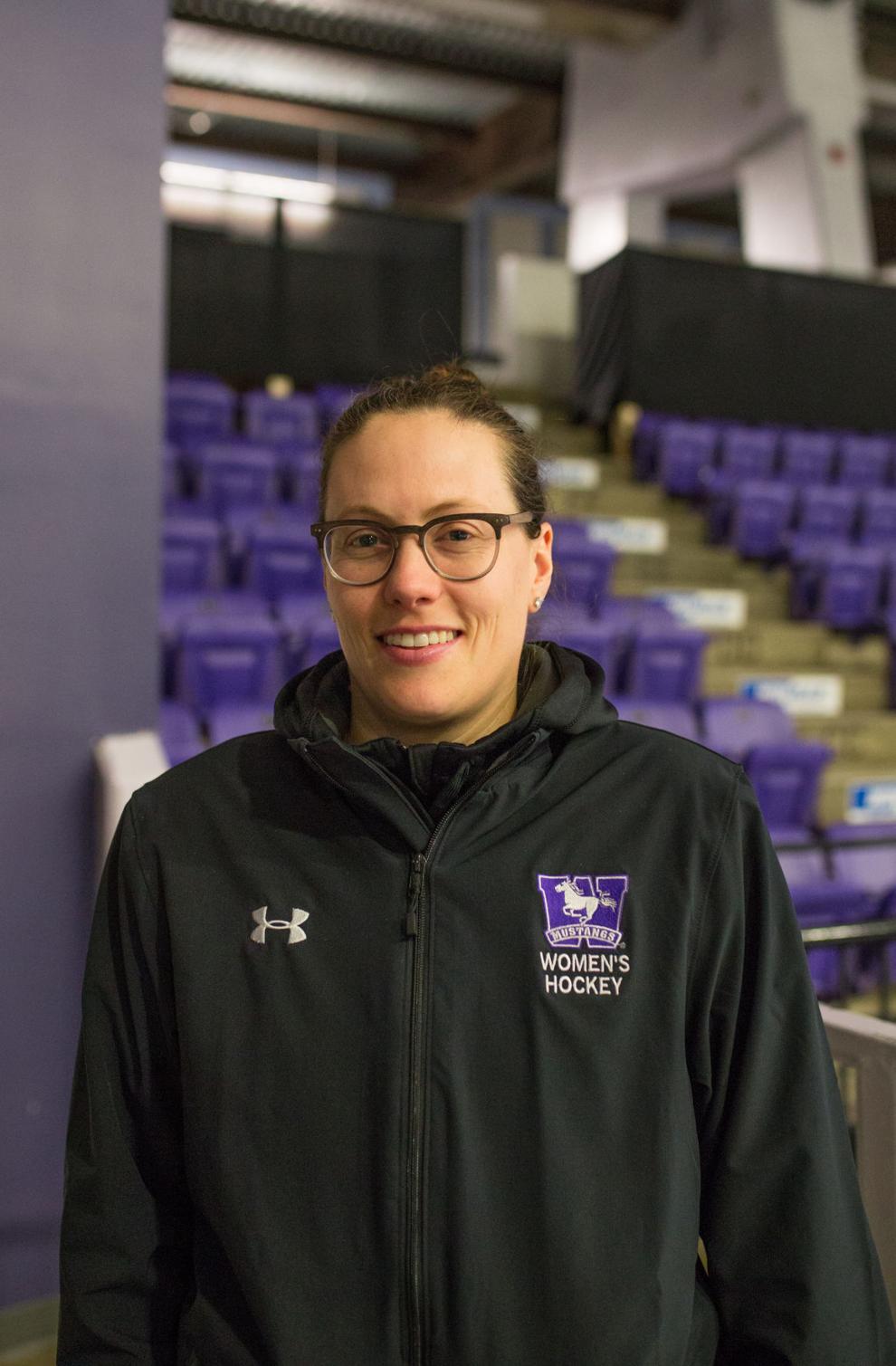 Currently, only 16 per cent of head coaches across university sport are female. U Sports is trying to change that.
The number of women who participate in sport has grown immensely. In fact, the Tokyo 2020 Olympics is on track to have 49 per cent of its athletes be female. But while gender parity from an athletic standpoint is close, the same cannot be said for coaching staffs.
"Gender equity is an area we aim for improvement with," David Goldstein, chief operating officer of U Sports, said. "We are talking to Sport Canada, the [Canadian Collegiate Athletic Association] and the Coaching Association of Canada. It is a priority area for us."
At Western University, only eight of Mustang athletics' 36 coaches are female. Further, only six of these eight are the sole head coach of a team. Candice Moxley, Ellen Thornton, Sandra Shaw and Melissa Bartlett coach female teams. The remaining two, Vickie Croley and Alma Moir, coach co-ed teams. There is no female head coach for a male team.
These statistics are on par with the U Sports average: only 16 per cent of coaches in U Sports are female as of 2015. Forty-two per cent of U Sports participants are female, showing an active engagement in the sporting sector. 
"How are young women looking up and seeing someone that looks like them preparing them for the future?" asked Muffet McGraw, University of Notre Dame women's basketball head coach, in an April 6 press conference. "We don't have enough female role models. We don't have enough visible women leaders. We don't have enough women in power.… Wouldn't it be great if we could teach them to watch how women lead?"
Starting Young
Most of Western's female head coaching staff have extensive success in their respective sports. From playing in the Canadian Women's Hockey League to playing National Collegiate Athletic Association Division One volleyball, their success in their youth is reflected through their phenomenal coaching. Yet, some of Western's coaches have felt discriminated against for their gender.
Moxley played professionally for the Vaughan Flames in the CWHL and coached the Markham Thunder to a Clarkson Cup championship in 2018. Now the head coach of the women's hockey team, Moxley shares her struggles of growing up with the sport. "When it came to ice hockey, my parents were very hesitant in enrolling me because they thought it would be too rough," Moxley said. "I even worked in a sports store during high school, and when [I was] helping customers with specials on hockey equipment, they would ask for a male sales rep."
Shaw, the women's squash coach, expressed her frustrations as one of two female squash pros in the country in the 1980s. "Women could not play in the prime-time hours," Shaw explained. "When that changed, the female court times were still not as good as the male court times."
Shaw also mentioned she got paid half of what her male counterpart was receiving.
Other difficulties women in sport face relate to limited financial opportunities. "Women lack [the] sponsorship, endorsements and marketing opportunities that allow professional sports to exist to the same extent men's sports do," Croley, head coach of track and field, said. Similarly, women also lack the amount of athletic opportunities presented to men. "In bobsled, the men have a two-man and a four-man race where the women only have a two-man sled … in track and field, the women compete in the heptathlon — seven events — while the men contest the decathlon — 10 events," Croley added.
While Thornton, head ringette coach, never faced any issues regarding gender, she attributed this to the sport's inception. "Ringette is a game invented for girls. It never started off as an old boy's club," she said.
Standing Alone
Although one in four coaches in Canadian sport is female, the lack of female representation speaks volumes off the court. 
Bartlett was an outside hitter for Eastern Michigan University's volleyball team and played competitively in Spain before she started coaching. After completing her sixth season with the Mustangs, she noticed the lack of female coaches in Canadian university women's volleyball. "Of the 14 Ontario University Association schools, there are five female head coaches. In Canada [out of 38 teams] only 11 are female … I've gotten used to being one of the only female coaches in the room," Bartlett said.
Croley had similar experiences in the world of track and field. "In track and field at Canadian universities, there are 33 male head coaches and four female head coaches. In our sport and the student-athletes at Western [there is] a 50 per cent male-female split, therefore, the gender difference in coaching doesn't make sense to me," Croley said. "This goes beyond university sports — at the Olympics, while in the combined events room with competing athletes, their coaches and medical staff, it was pointed out to me that I was the only female in the room."
This may be attributed to a hiring mentality. As mentioned by David Berri in a Forbes magazine article about professional athletics, "by not considering women, professional men's sports teams are limiting the pool of talent available to fill these positions. This means teams are likely employing less talented men while more talented women are being completely ignored."
Changing the Mentality
While the lack of female coaches is apparent, U Sports and the federal government are trying to increase gender equity. In fact, Kirsty Duncan, federal minister of science and sport, recently announced the Canadian government's goal of gender parity across all sport by 2035.
"U Sports is looking at what's worked and what can be done better," Goldstein said.
Other sports federations have already had a head start, with their own programs to encourage female coaching from a young age. 
"In the [United States], they have Title IX that helps even the playing field in athletics, even though it was initially put into place for equal opportunity in education," Moxley stated. Title IX provides equal opportunities for men and women to compete in university sports, as well as scholarships proportional to their participation. 
The Ontario government is a partner of "Changing the Game — Changing the Conversation," an initiative aimed at closing the gender gap for coaching. According to Bartlett, the program pairs a female mentor coach with a younger mentee coach.
According to Changing the Game's website, research shows female participation in sport increases when a female coach is on the bench. "[We should] support trying to get women to participate and actively recruit women to do those roles," Shaw said. 
To this, Goldstein said, "There is no legitimate justification for why there are not as many female coaches. We can't leave the status quo and expect things to change on their own."
"I'm frankly tired that this is still an issue in 2019," remarked Croley on the lack of parity. "We need to do something about it other than just say that it is a problem."