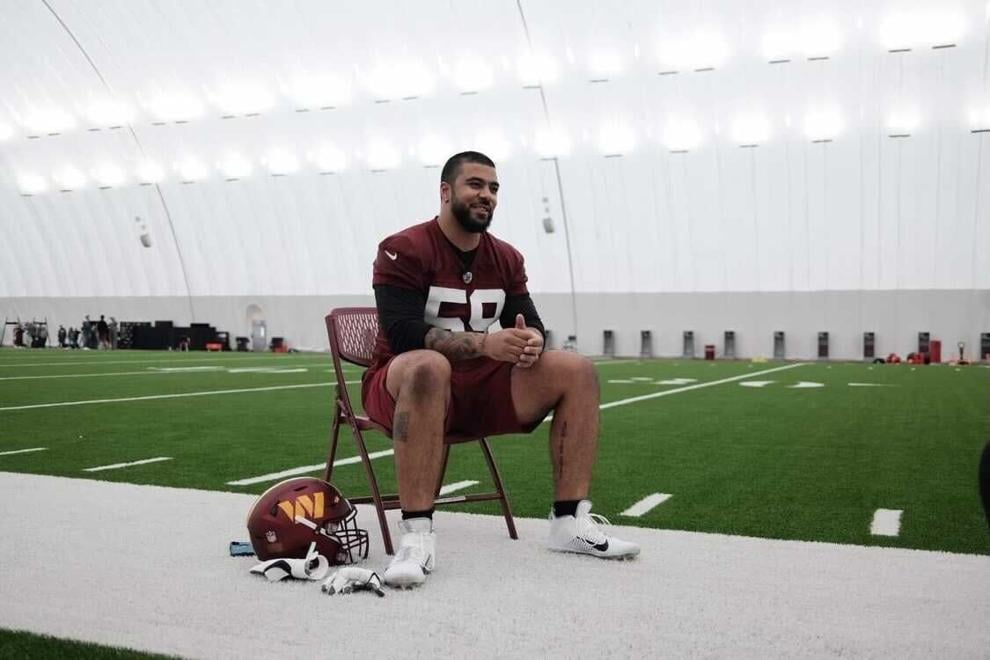 At National Football League rookie mini-camps, there are three types of players: the draft picks, the undrafted free agents and the tryout players — most commonly known as the 'longshots.' This is the story of the Western Mustangs' longshot.
One thing was certain as the first whistle blew at the Washington Commanders' Inova Sports Performance Center in Ashburn, Va.: every play meant more to the longshots. The ones whose names would fall on deaf ears to the average sports fan.
The ones just trying to crack the roster.
Quarterback Cole Kelley was supposed to scan the Washington practice field, read the defence and find the open receiver to complete the pass. From the sidelines, it seemed simple enough. But when the speed and force of 200 to 300 pound men and the average defensive lineman rush time of three seconds is added to the equation, it's clear this is not just schoolyard ball.
The problem with this play was that, if it had been a real game, Kelley would have been staring up at the Maryland sky at FedEx Field.
As Kelley dropped back into the pocket, Mustangs defensive end Deionte Knight shook off the offensive lineman with a rip move and cut towards the backfield. He charged forward and ran past Kelley — team rules dictate no player can make contact with the QB at any time during practice — with his arms stretched over his head.
Knight registered a sack on his first scrimmage play.
"I feel that, physically and athletically, I can compete with these guys. I saw some head nods from my defensive-line coach today. So, hopefully, I can stick around a little bit longer," Knight told the Gazette, following the open practice.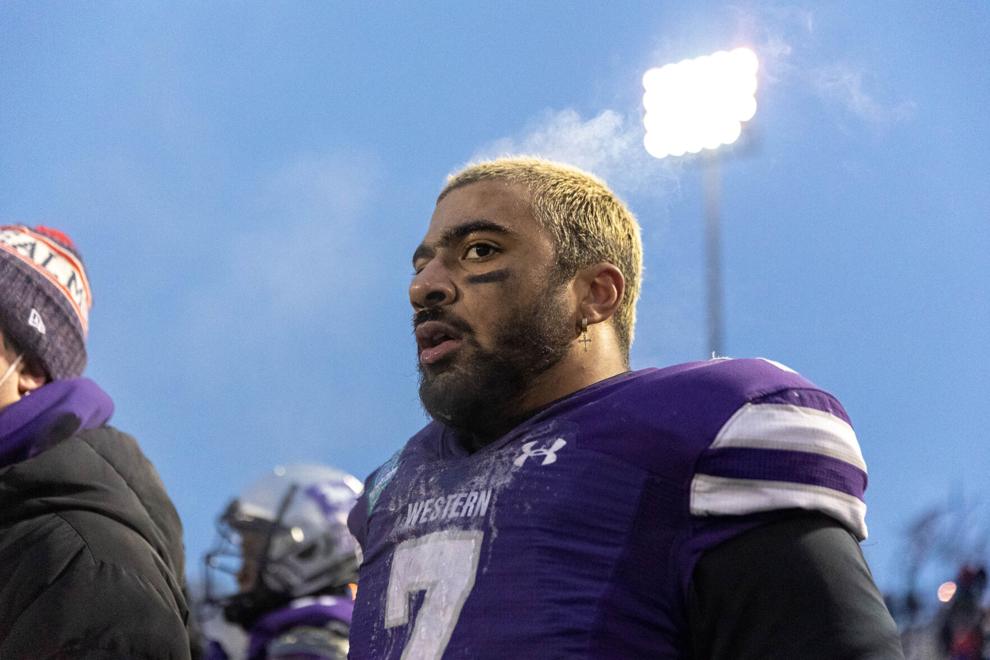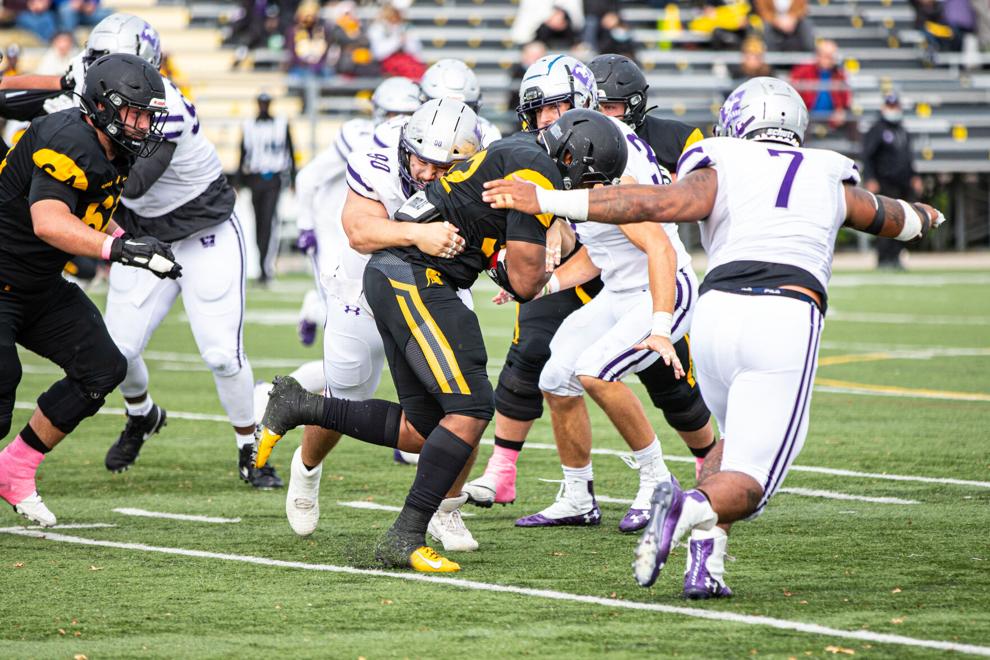 Knight's eventful week in Washington began when he was still north of the border at the Mustangs football team's ring ceremony, celebrating the 2021 Vanier Cup champions. He received a phone call from his agent just as he was about to enter the banquet telling him the Commanders invited him to their rookie mini-camp. Later that day, he received another invite from the Tampa Bay Buccaneers.
"I had a dream that it was going to happen at the ring ceremony," he recalled. "I had a dream it was the draft and they may not hear my name called on the screen, but I knew for a fact and I had a feeling that I was going to get a phone call to at least one NFL team."
The calls didn't stop at the NFL. The Toronto Argonauts selected Knight with the 10th overall pick in the Canadian Football League draft on May 3. In a matter of days, both the NFL and the CFL came calling.
"It's a week I've been waiting for my whole life and I'm super proud of myself. I'm excited but I know this is only the beginning. I still have a lot to work on and I have a lot of potential in myself," he said.
"You drafted the hardest-working Canadian player in this draft."- Deionte Knight pic.twitter.com/c4hudycC5d

— Toronto Argonauts (@TorontoArgos) May 4, 2022
Knight spent his time off the field getting to know his coaches and fellow teammates at camp. His schedule consisted primarily of practices and included getting up at 6 a.m. every morning for team breakfast. He said he loved every moment despite the time commitment.
"It feels surreal. It doesn't feel like I'm competing for an NFL job. It's been an incredible experience so far. I really like my coaches and I've been getting a lot of good feedback," he said. "I'm trying to learn new terminology as we go and learn a whole new defence I've never played."
Knight put up a league-leading 7.5 sacks in his final year in the purple and white. His dominance on the gridiron was balanced by his professionalism off of it.
Mustangs head coach Greg Marshall said the three words that best describe the 275-pound lineman were enthusiastic, relentless and passionate. He said Deionte always tried to improve himself every practice and game.
Knight spoke about how he never missed a practice or meeting when playing for the Mustangs. His drive and focus allowed him to become one of the leaders during Western's recent championship run.
Knight said his commitment to football is thanks to his mother. He spoke at length about the sacrifices she made, financially and spiritually, for him to play the game he loves.
"I always thought about making her proud. She's the foundation of the man I am today, and I love her to death," he said.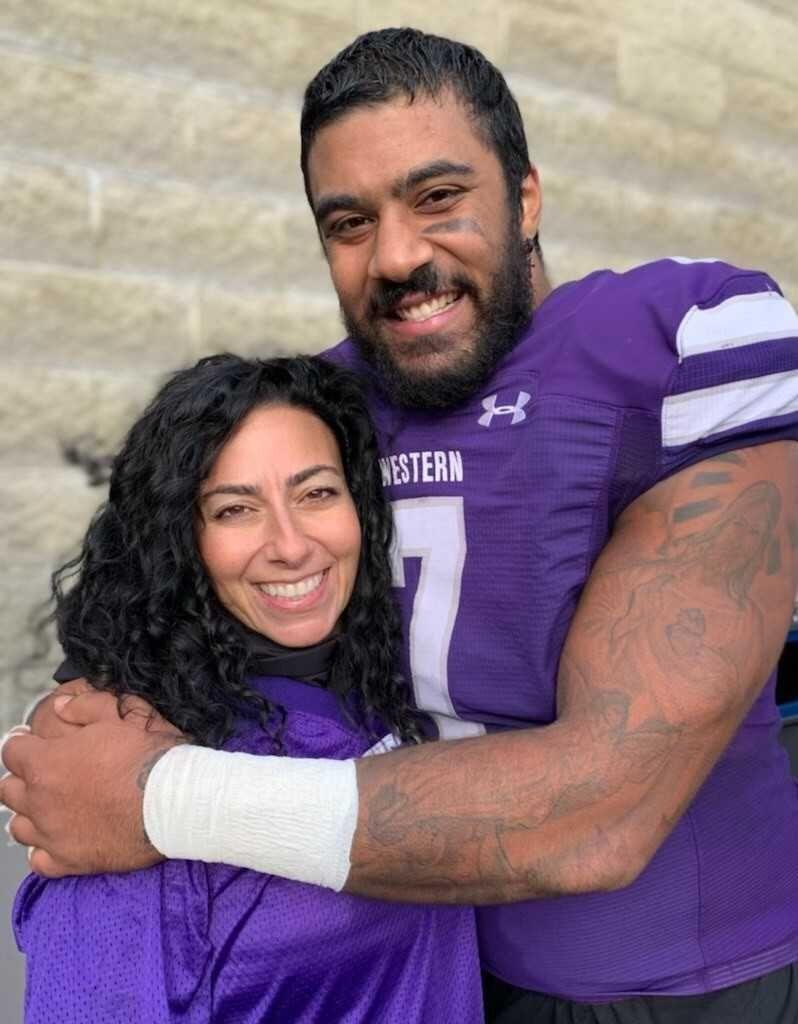 Before Washington's mini-camp practice began, Commanders head coach Ron Rivera spoke about the eager rookies ready to make their mark in the league.
Rivera said Knight was a 'longshot,' but had raw athleticism that attracted his staff to the Canadian player.
Longshot: A word predestined to fall upon the shoulders of yet another great underdog. Recently, the Mustangs have had more than their fair share of them in the NFL.
Former Mustangs fullback and longsnapper David Mackie went to the 2018 New York Giants rookie mini-camp. The former San Diego Chargers picked up Western defensive tackle Vaughn Martin in the fourth round of the 2009 NFL Draft, becoming the first Canadian university underclassman to ever be drafted into the league. Daryl Waud, another former Western defensive lineman, also signed an NFL contract with the former Washington Redskins in 2015.
These alumni put the Western football program and London, Ont. on the NFL scouting map.
"Our culture at Western is what drives the results and success of our team. We try to build a culture of hard work, respect and inclusivity. For us to succeed, every player needs to feel a part of the team and willing to work hard to achieve the team's goals," said Marshall.
To Knight, the example set by Mackie, Martin and Waud means much more than success on the field.
"Those are guys that I studied on tape for hours and hours by myself, watching their highlights and asking coaches about how they were," recalled Knight. "How they carried themselves as a Mustang, as a leader and as a man in the community. I look up to those guys so much."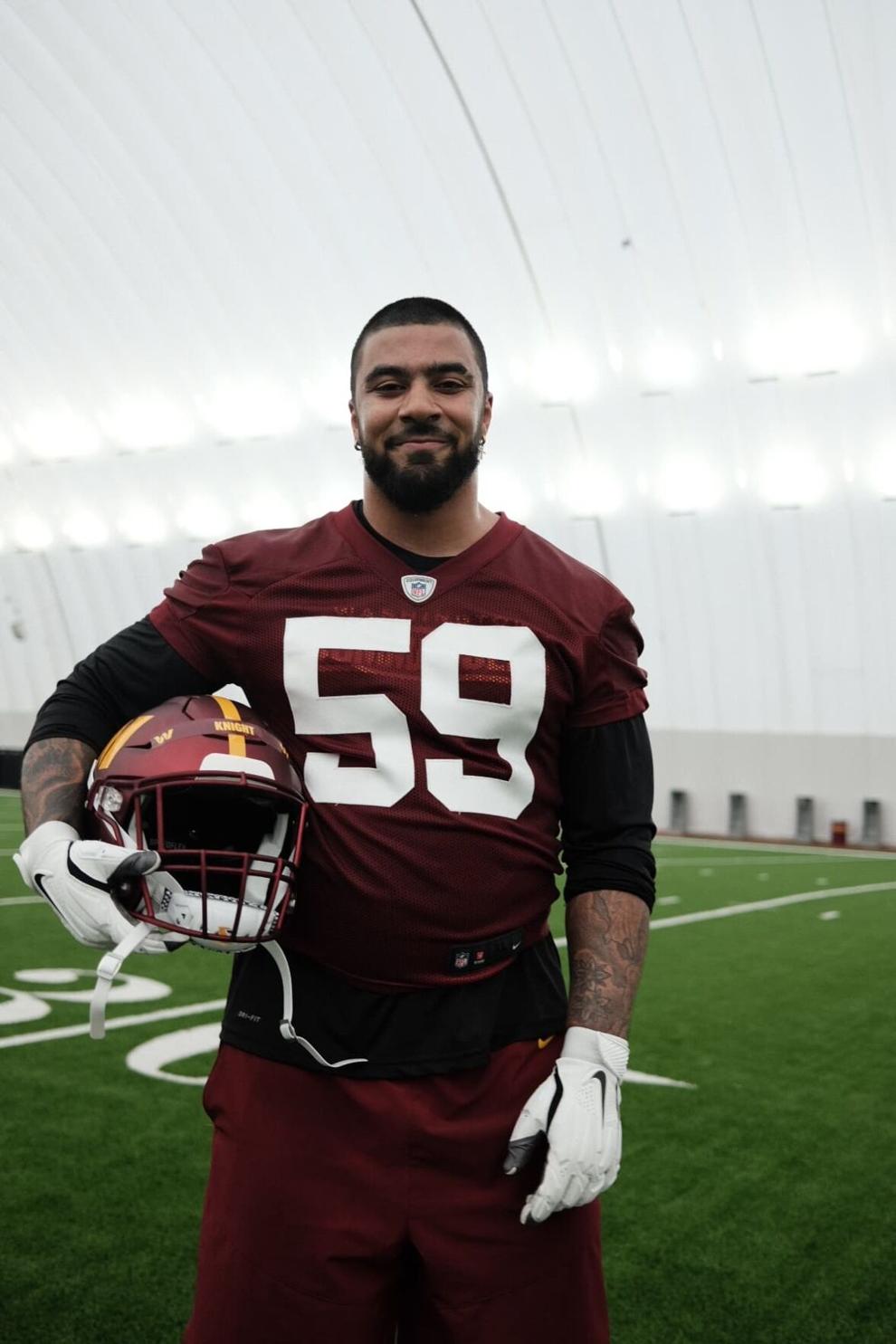 At an early age, Knight's father taught him about the legends of the game. The stories he told him still resonate with him today.
"If you want to be a good football player, you have to be like one of those guys. You have to strive to be a Hall of Famer," he said. "I know not every person who puts on a helmet will be a Hall of Famer, but I think as a football player you have to strive to get to that point."
Top picks come and go; some succeed and some bust. It always seems to be the stories of the longshots and the underdogs who prevailed against all odds that capture the hearts of football fans across North America.
The J.P. Metras award-winning lineman won't be hanging up the helmet anytime soon. The key to success at the next level is precisely what made him successful at Western.
"Deionte is still developing and improving. With his work ethic, he has outstanding potential and is capable of competing in the NFL," said Marshall.
Knight has already made his way to Tampa Bay, Fl. this week to join the Buccaneers at their rookie camp. The next chapter of his career is unwritten, but the lineman plans on leaving both camps without any regrets.
"I don't want to feel like I had anything in a tank. I want to feel like I did everything I could to achieve my dreams and if those dreams don't come true, at least I know that I did everything possible to try and make them happen," Knight said.
He might be a longshot, but Knight, and others, believe he has the drive and persistence required to make it to the game's highest stage. In his eyes, it won't be long until he's strapping up an NFL helmet, looking out at a stadium filled with 100,000 fans roaring back at him.