It wasn't as easy as last year, but the Mustangs rattled off another perfect season. Last season, Western University rode an undefeated record all the way to a Vanier Cup rematch in Quebec City. The obvious question now remains: can they make it for a third straight year?
It wouldn't be hard to place the same championship expectations on the team this year. After all, they're one of just two teams in Canada with a perfect record this season — and the only one with eight wins.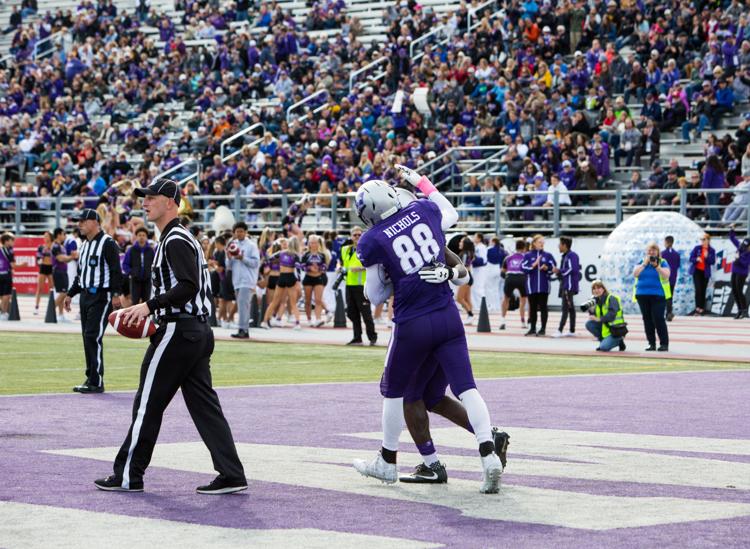 But, team captain and starting quarterback Chris Merchant looked to temper those expectations after Saturday's homecoming contest.
"No," Merchant flatly stated when asked if the Vanier Cup was this team's final goal. "Our final goal right now is to win the next game."
"There's a lot of good teams in the OUA right now and a lot of good playoff teams. Whoever we have, we know they're going to come and they're going to bring their best. So, we have to be ready for them."
The veteran is well aware that, no matter what you accomplish during the regular season, the playoffs are a different animal.
"It's not really important in the grand scheme of things," explained Merchant, when asked about going 8-0 for a third straight year.
"Now we got playoffs — and that's where real football is played … That's where the pretenders are separated from the contenders." 
Last year the Mustangs proved they were contenders: they marched through every step of the playoffs before falling short of their final goal.
The championship defeat marked the end of a magical 23-game winning streak and the careers of many vital Mustangs players.
Both starting running backs, the team's number one receiver, most of the starting O-line and all of the starting linebackers played their final game in purple and white on that field.
After the championship loss, head coach Greg Marshall put the onus on his returning players, saying they had to step up this season and replace the departed veterans. And to this point, they have done enough to impress the bench boss. 
"We've had some pretty dominating teams the last couple of seasons. This year, it was one of those rebuilding years," explained Marshall. "We've had a lot of injuries and a lot of adversity. But, we just found a way to win. Championship teams do that."
Those young players that the Mustangs have built around this season will have their first taste of the playoffs next week. And after eight games of regular season play, they won't be able to hide behind inexperience — Marshall is going to ask them to be ready for anything. 
"We're gonna, now, at this point in the season, empty the playbook," said Marshall last Saturday. "Try to play our best … over the next little while."
This season hasn't been as smooth as last year, putting more weight on the shoulders of the returning players.
Their point differential in the regular season dropped from +295 last year to +115 this year. But, as their head coach explained, the team keeps finding ways to win.
And now that the they have made it to the knockout round, wins are all that matter.
It's up to this team — those young players that Marshall challenged after the championship loss — to prove to everyone that they're contenders, not pretenders.