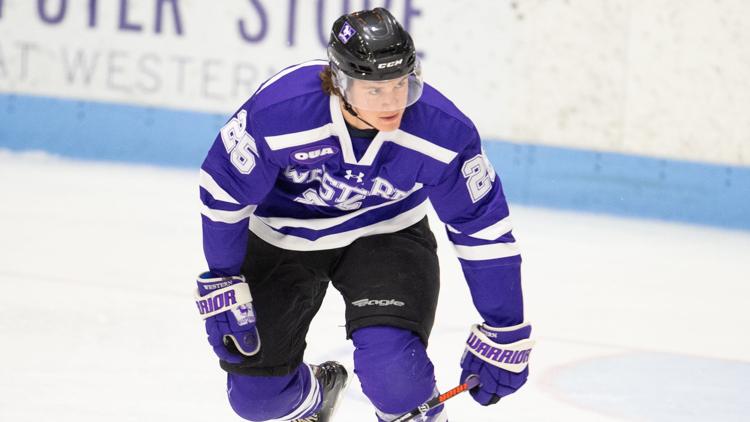 The Western Mustangs men's hockey team suffered a 7–1 trouncing at the hands of the Guelph Gryphons on Saturday night. While it was just one loss in a long season, the Guelph matchup was emblematic of a concerning trend — the Mustangs often play down to their competition. 
These past two weekends are a perfect case study of Western's season as a whole: two good wins against a tough opponent and two blowout losses at the hands of sub-500 teams.
As a whole, the team owns an 8–7 record against teams with a losing record, but a much better 5–2 against winning teams.  
Of course, part of this evidence is skewed given that just four teams in the Ontario University Athletics West Division currently own winning records.
But as Western's season winds down, all points are crucial in the playoff hunt, and they will need to feast on the bottom-feeding teams while they can. 
Promisingly, the Mustangs displayed their ability to dominate matchups throughout their seven-game winning streak this season. 
Over those seven games, the team produced an impressive 29–9 goal differential against the Brock Badgers, Toronto Varsity Blues, Windsor Lancers and Guelph Gryphons.
In fact, if the first game of the streak against the Blues is left out for argument's sake, the disparity in goals for and against moves to a suffocating 23–5. Clearly Western has found a formula for success — they just need to rediscover the secret sauce.
After their split weekend, the team sits third in the West Division, three points up on the York Lions and five back of the Badgers and Ryerson Rams.
The Mustangs will have a chance to play the Rams on Friday night before finishing their season against teams with losing records the rest of the way.
Therefore, the top spot in the west is in the Mustangs sights, but it's slowly slipping away.
Reassuringly, the Rams and Badgers have been playing poorly as of late. While Western has ripped off eight victories in their past 10 games, the Rams have dropped five of 10 and the Badgers have picked up six victories.
Assuming both teams continue this trend, the Badgers would hypothetically finish with 40 points and the Rams would complete their season with 38.
As a result, in this entirely imagined world that assumes sports are predictable (which they never are), Western could slip into second in the west by running the table in their final six games. 
While it is highly unlikely for each aspect to fall in the Mustangs favour, it's still possible.
Therefore, the Mustangs have been placed in the driver's seat of their own destiny. Will they put their foot through the floor and dominate the final stretch, or will they continue to fall victim to trap games?