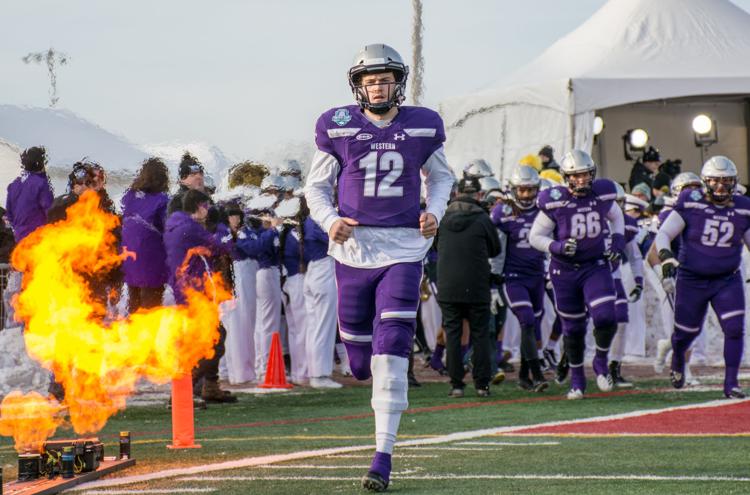 Despite their heartbreaking loss to the Laval Rouge et Or in the Vanier Cup on Saturday afternoon in Quebec City, this defeat should not take away from the great season the Mustangs had.
It was clear early on that Laval was going to win the national championship. After Hugo Richard connected on two deep passes on the first drive of the game — one of which went for a touchdown — Western suffered a blow to their morale that they were not able to overcome in the game.
While Western did mount a comeback later in the opening half, and came close to tying the game before halftime, they were not able to break the back of the second best defence in Canadian university football.
All season Western has met, overcome, and dominated every challenge they have faced. However,  on Saturday afternoon, with the national title on the line, the Rouge et Or were able to make the Mustangs look ordinary.   
The Western team that played in Quebec City on Saturday is not indicative of the team that went undefeated from Nov. 12, 2016 to Nov. 17, 2018. The Mustangs compiled a run that was nothing short of remarkable.
Over the past two years, Western held a record of 23–1. Over the past three seasons they have compiled an incredible record of 31–3. Add in 2015 and they are 40–4.
Therefore, it's clear why it's so much harder for the graduates of this season to not go down as winners, because, in every sense of the word, they have been champions their entire Western careers.
Each graduating fourth- or fifth-year player on Western can rest easy knowing that they will finish their Canadian University football careers as two-time Yates Cup champions, Uteck Bowl champions, Mitchell Bowl champions and Vanier Cup champions. 
Chris Merchant, standing on the field with tears drying in his eyes, focused on these graduating players after the Vanier Cup.
"I know it's not going to be my last game," said the quarterback. "I feel bad for some of the guys that this is their last game playing in a Western Mustang jersey … I love them all as brothers and I just want to say thank you to them for everything they do." 
The impact of each of these graduating players will be felt through the legacy that they have left for their teammates. Marc Liegghio, a first-team All-Canadian punter and second-team kicker this year, explained that these graduating players make him want to push harder every single day.
"I look up to them every day," said Liegghio when asked about fifth-year seniors Alex Taylor, David Brown and Michael Moore. "Seeing what they've done, and seeing how good they are ... I want to be as good as that at my position and help out a team... as [much as] they did. They're just family." 
Head coach Greg Marshall agreed that, no matter how the game ended on Saturday afternoon, his players should be commended for giving it their all.
"I'm disappointed in the result but I'm not at all disappointed in my team," said Marshall. "I'm proud of these guys … they were out there giving it. You saw Harry [McMaster] go up for that football at the end, trying to make a play, anything they could do to... Our guys definitely left it out on the field today."
Sometimes the bitter taste of defeat can be even more motivating than the sweet taste of championship champagne. Before Saturday afternoon, the last loss that the Mustangs suffered was a painful 43–40 Yates Cup defeat at the hands of the Laurier Golden Hawks at TD Stadium in 2016.
Western responded to that OUA championship loss with a perfect season and a Vanier Cup the next year. The drive to recreate this narrative starts soon, according to Liegghio.
"I know it didn't go our way today, but we're going to be back here next year. We'll be back," promised Liegghio. 
Marshall agreed, adding that it's time for the younger players to take charge now.
"We've got a good team," said Marshall. "We know what we have coming back here: solid group of players. It's… their responsibility [to] kind of pick it up and keep it going… See if we can get back here again and get another shot at it."