Western Mustangs men's basketball head coach Brad Campbell never saw Tony Spiridis play high school basketball at Thomas A. Stewart Secondary School in Peterborough, not even once. Perhaps that's because the town is more known for its junior hockey franchise and rich lacrosse tradition than its production of college basketball stars, but regardless, a lot has changed since then.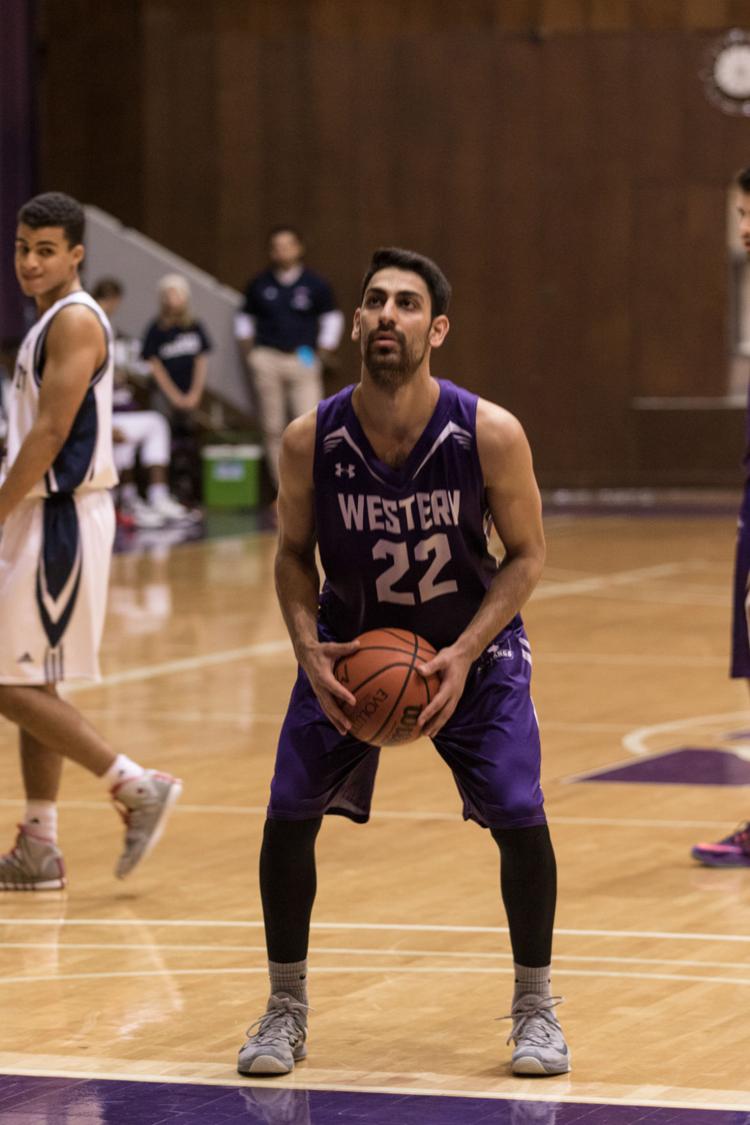 Now, as a fifth-year captain and the leader of the eighth-ranked team in the nation, Spiridis is a key piece on a team eyeing a deep playoff push. 
It has been quite the journey for Spiridis. If it were not for his high school coach Craig Muir, Spiridis would have never donned the purple and white. 
"I didn't know, actually, until late in the spring of my fifth year in high school that I would be coming to Western," says Spiridis. "I got recruited by a couple places, but obviously being from Peterborough I didn't get a huge amount of attention....I asked coach Muir if he could set up a visit for me, which he did, and I'm very thankful for that."
Spiridis practiced with the team, and Campbell liked what he saw and offered Spiridis a spot on the team. Spiridis was attracted to what Western had to offer: a great academic reputation and athletic tradition. For both Campbell and Spiridis, the fit was perfect.
Yet Spiridis saw little court time during his first two seasons as a Mustang. He averaged 4.7 minutes per game in his rookie season, and only 6.3 minutes per game during his sophomore campaign. Spiridis was disappointed, but refused to quit. 
"It was obviously a little frustrating," Spiridis says about his initial lack of playing time. "You come from being a star in high school, and then you come to a much higher level of basketball and you start at the bottom again. Those first two years, we weren't great as a team, which was even more frustrating. It's tough when you're losing a lot of games."
Spiridis worked tirelessly during the 2013 off-season to fight for a spot on the Mustang's key rotation of players. He established a solid post game, despite never having played in the post in high school. He improved his dribbling to allow him to attack defenders and slash his way to the basket.
This hard work has been evident in Alumni Hall this season. Spiridis is excellent at attacking from the elbow, getting one or two dribbles down, going left or right and then finishing.
In his third year, Spiridis saw more action. He averaged 15.2 minutes per game and contributed 4.1 points per game with two rebounds per game. Campbell has been impressed with Spiridis' work ethic and perseverance in the face of adversity.
"Throughout his time here he has continued to get better and relentlessly work on his game and body, particularly in the off-season," says Campbell. "His transformation has been remarkable and it's full credit to his work ethic."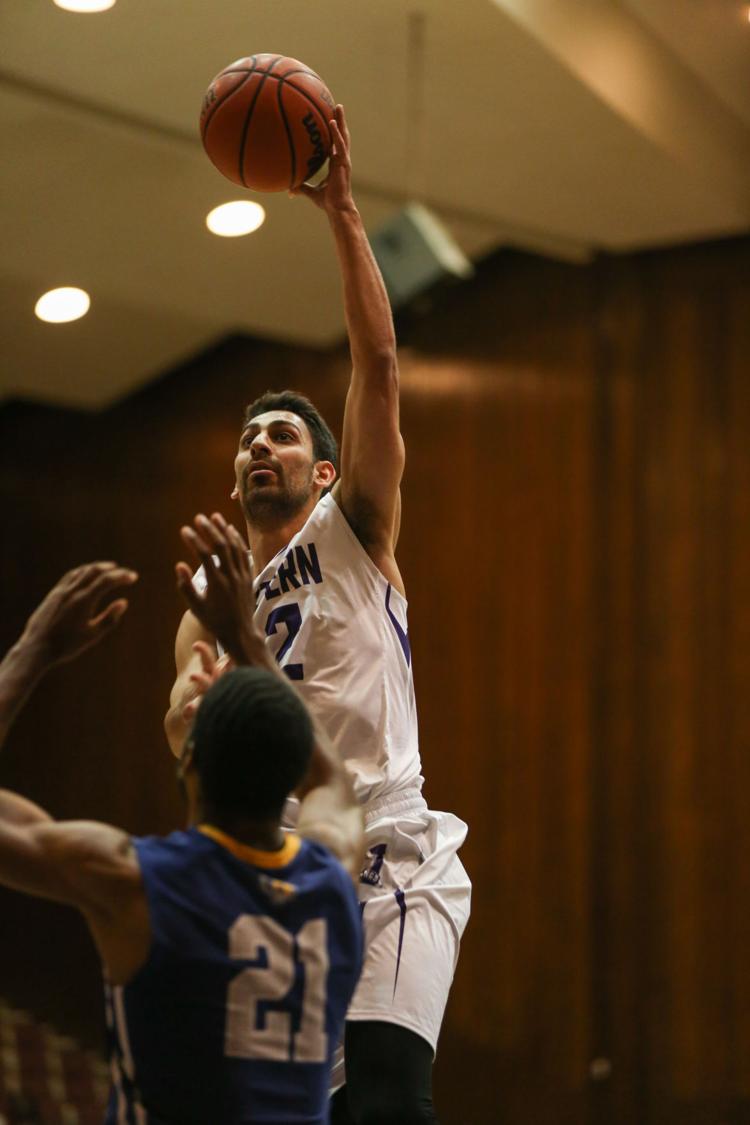 Now in his final year of Canadian Interuniversity basketball, Spiridis is one of the Mustangs' top players. In their season-opening win over Waterloo on Nov. 4, Warriors head coach Justin Gunter referred to Spiridis, Greg Morrow and Peter Scholtes as a "three-headed monster." This is a far cry from the Tony Spiridis who averaged under one point per game during his first two seasons at Western.
Through the first seven games this season, Spiridis has averaged 12.4 points per game and 2.4 rebounds per game. This included a career-high 24 points in a win over the Toronto Varsity Blues on Nov. 22.
For all of his improvements on the court, it is his attitude that has made Campbell so proud of Spiridis.
"Tony is a tremendous example to our younger players," says Campbell. "His communication and hustle is constant in every practice. His work ethic is something younger players see and compete against and will hopefully emulate."
Spiridis is humble about his importance to the program. He gives credit to others on the rebirth of Western basketball, yet without players like Tony Spiridis, this program would not be on the national radar.
When asked how he can help develop the next batch of Western Mustang basketball players, Spiridis was optimistic.
"I know coach Campbell's system very well," he says. "I know what we need to do to win, so I'm just trying to relay that message to the younger guys and try to get them fired up for the games."
Spiridis and the Mustangs still have a chapter to write in their story. The team is 3–4, but to put this record in perspective, three of those losses came to the first, second and fifth-ranked teams in the nation. No team in Canada has had a tougher November schedule.
Spiridis believes their team can come out firing on all cylinders after the Christmas break and make the necessary run to truly push them into Ontario's college basketball elite.
As for his legacy on this program, Spiridis has a simple wish. 
"If people will just remember me as a hard worker and a good leader, I think that's something I would be absolutely content with," he says.
If Spiridis can help lead the Mustangs to an Ontario University Athletics final four and a national championship tournament berth, his legacy will be much more than that. He, along with every member of the 2015-16 Mustangs basketball team, will be remembered forever as the team that took this program to new heights.
A far cry from a high school gym in Peterborough, indeed.