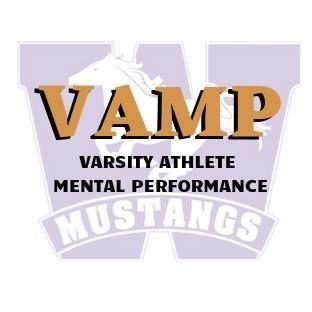 There appears to be a lack of sports psychology resources for Western University student-athletes, according to sports psychology consultants Federico Cisneros and Jade Farhat.
That's why the two Western graduate students formed Varsity Athlete Mental Performance.
"I want to change the stigma around sport psychology and make athletes more comfortable with recognizing that they might not necessarily have an issue, but something is wrong," said Farhat, a former Western rower and rugby player who graduated with a kinesiology degree, on why she started VAMP.
Cisneros, a former rugby player for the Mustangs, graduated from Western with a bachelor's degree in kinesiology in 2018 and is currently in his first year of a master's degree in sports psychology.
Currently, Cisneros is focused on finding an imagery intervention for ACL injury recovery post-operation. He is hoping to target patients in the last few months of their recovery protocol, going in with an imagery intervention, alleviating any fear of re-injury and pain and boosting self-confidence when they return to sport.
According to a publication by Jennifer Cumming and Richard Ramsey in Advances in Applied Sport Psychology: A Review, an imagery intervention in sports involves sports psychologists and/or sports psychology consultants providing strategies for athletes to enhance their on-field performance. These strategies focus on the athlete imagining scenarios that "mimic" real-life scenarios in which the athlete is successful and performs at optimal levels.
Farhat, who is in her second year of a master's degree in sports psychology, is currently researching coaches' use of sports psychology websites and looking at if these sites are effective tools for coaches to access relevant information on sports psychology.
During their time as Western varsity athletes, the two noticed there was a lack of resources for varsity athletes — in particular, someone to talk to about mental performance.
They explained how they had attended some sports psychology information presentations but there was no continuity to these sessions, which made it difficult to keep interest levels high.
"At the beginning of the school year, we kind of just thought, why don't we start a program where we just give free workshops for student athletes where they can learn more about what sport psychology is about, different skills that you can acquire, why they're useful and how they work," said Cisneros.
One of VAMP's goals is to create more awareness for sports psychology around campus, especially with varsity athletes, and hope to realize an opportunity to have sports psychology consultation resources readily available for Western's student-athletes at all times.
"It would be a good idea if we had somebody who was full-time or even part-time, somebody who all the athletes have access to no matter if you're a first year or a vet, playing rugby, football, track, etc.," said Cisneros.
Farhat added that VAMP wants to help Western's athletic department with student-athletes' mental performance development, which she believes is critical for the varsity program's success on and off the field.
"This is something that is just as important as having access to physiotherapists or coaches and trainers," said Farhat. "It does make a difference on the athletes' performance in and outside of their sports too."
VAMP has already held one presentation this year, in which they spoke about topics surrounding self-talk strategies.
"It was a bigger crowd than I expected, the numbers were good, which was great," mentioned Cisneros. "After the session, a lot of people came up to us and were asking questions on how they can apply this stuff specifically to their sport."
There will be another presentation on March 25, where both Cisneros and Farhat will talk about How to Transition from a Varsity Life to a Normal Life. They will discuss how easy it is for student-athletes to lose their identity after they move on from varsity sports and how to successfully transition to a healthy post-athletics life.
Cisneros and Farhat believe that the future of VAMP and sport psychology is bright; however, certain steps still need to be taken for it to blossom in the athletics community.
"I hope it becomes more of a realization for our athletes that it's not just something for people that are at the very, very top of elite sports," said Farhat.
Farhat added that VAMP's sessions aim to promote that it doesn't matter what level you play at, whether you're a starting player on your team or if you're on the bench or redshirted — you can still use sport psychology to better yourself.
"90 per cent of the game is played above the shoulders," said Cisneros.
Students can find additional information and contact VAMP on their Facebook page.