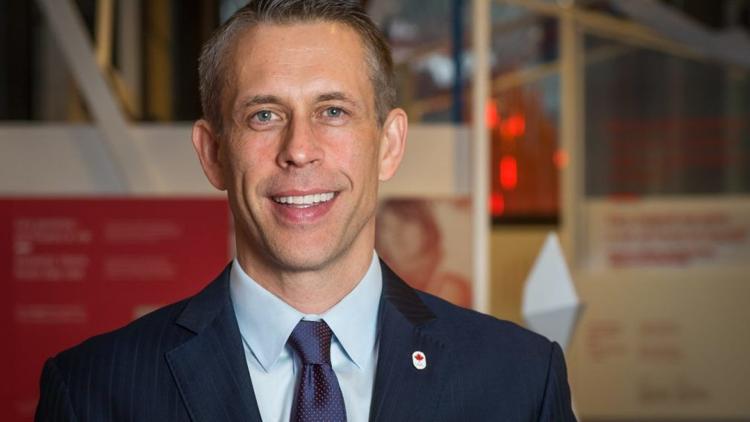 Western University's Olympic connection continues to grow as David Shoemaker will follow in the footsteps of Chris Overholt as CEO of the Canadian Olympic Committee.
Shoemaker graduated from Western with an undergraduate law degree in 1996 and Overholt completed a bachelor of arts in 1977. 
"We are thrilled that David will be joining our team as our new CEO," said the president of the COC, Tricia Smith, in a press release announcing Shoemaker's new position. "Along with an obvious love for sport, he brings to the role strong values and a collaborative and innovative style of leadership, as demonstrated in his impressive work to date as a leader on the world sports stage."
Shoemaker started his position with the COC on Jan. 7. His responsibilities began immediately with the 2019 Pan American Games in Lima, Peru, and the 2020 Summer Olympic Games in Tokyo, Japan. 
As well, the Western grad explained to the Canadian Press that encouraging Canadian cities to host future Olympic games will be a major goal of his tenure.
The new Canadian Olympic executive made direct reference to the recent plebiscite in Calgary, which rejected a bid to host the 2026 Winter Games. 
According to Shoemaker's interview with the Canadian Press, his experience in China — host of the 2022 Summer Olympic Games — made him an attractive candidate to the board of the COC.
The former Mustang gained practice in China while working for the Women's Tennis Association and the NBA.
While working with NBA China, Shoemaker collaborated with China's ministry of education to promote basketball within local schools.
As a result of his new position, the Western grad will relocate his wife and three children to Toronto — closer to his native city of Ottawa.
Shoemaker's predecessor and fellow Mustang, Chris Overholt, resigned from his position as CEO of the COC in September 2018 in order to lead a new Toronto-based esports franchise.