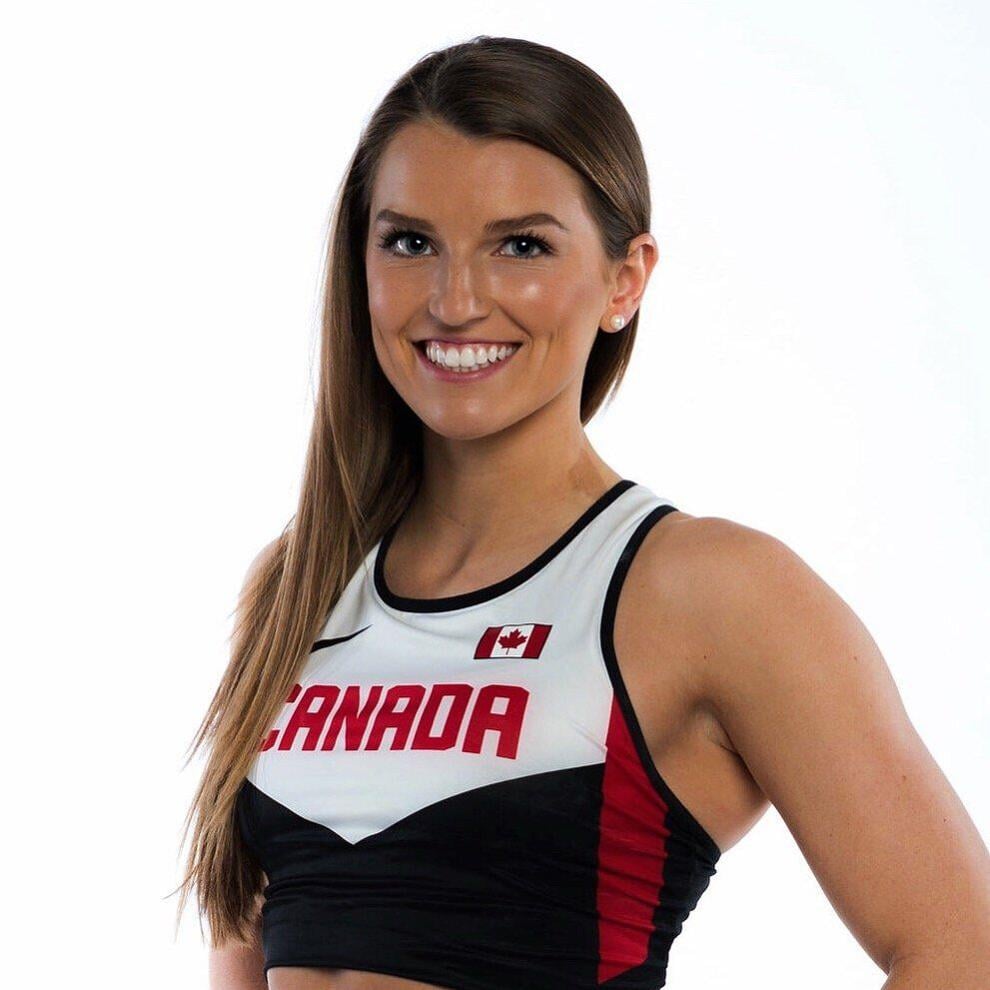 Since graduating from Western in 2016, Robin Bone has had her eye set on Olympic gold. With uncertainty due to the coronavirus pandemic, Robin's journey to the Games has not been as traditional as one might think.
Growing up in Darien, Conn., the Canadian born has had much success in pole vaulting across North America.
As a former BMOS student at Western University, Robin did not let her tenure pass without positively impacting Mustangs Athletics. 
While attending, she was a crucial part of the Mustangs track and field roster. 
Competing in pole vault, hurdles and long jump, Robin was able to become the U Sports pole vaulting national record holder of 4.24 metres and three-time U Sports pole vaulting national champion.
Though her achievements with the Mustangs were memorable, Robin often highlights her experiences as a university student.
"The people [at Western] were so fantastic … I will definitely cherish my time at Western forever," recalls Robin. "The community has been so supportive of me and my whole family. I grew up going to Western homecoming because both my parents went to Western. I'm very proud to represent them in any way that I can."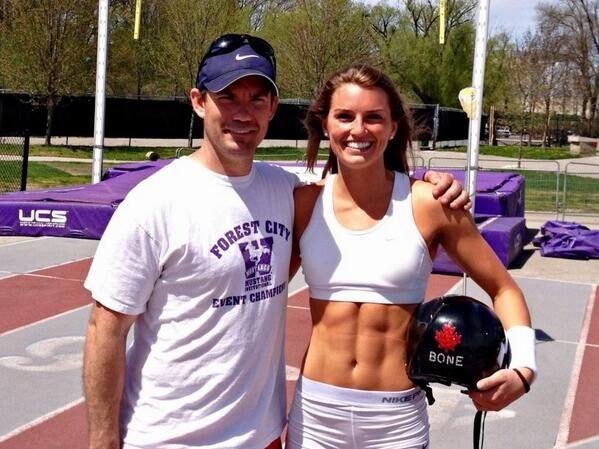 Despite these impressive accolades, Robin had not originally planned on pursuing this athletic career.
She hasn't been a stranger to sports — participating in other fields such as lacrosse, softball and football — and has always had a fascination for the one sport she had to let go of: gymnastics.
After five concussions before her 16th birthday, Robin was forced to quit her passion early. Although this disappointment came at a young age, she shortly fell in love with pole vaulting.
Robin had been given the go-ahead to participate in her new sport on one condition — wearing a helmet.
As the only Canadian pole vaulter to sport this new accessory, Robin channeled the bullying that followed into motivation.
Despite the adversity of multiple concussions and learning a new sport, she managed to work her way to Atlanta, Ga., where she currently trains and practices.
In March 2020, Robin was getting ready to start training for upcoming competitions. These events were crucial in outlining her Olympic ranking. 
Due to COVID-19, she started to face difficulties due to constant cancellations. One after another, indoor and outdoor events began to shut down, lowering her chances to successfully qualify for the Olympics. 
Complying with Centers for Disease Control and Prevention recommendations, Robin trained throughout last summer. After competing in competitions across Georgia in 2020, Robin learned she had to wait another year as the Tokyo Olympic Games were officially postponed.
Along with the confusion on how to approach the season and awaiting notification from the Canadian Olympic Committee, Robin entered a new era with decorated coach, Brad Walker.
Walker is a former American pole vault record holder — at 6.04 metres in 2008 — and a two-time Olympian. 
"I was thankful [the Olympics were] postponed because it would have been nearly impossible for me to qualify given the lack of competition," she reflects.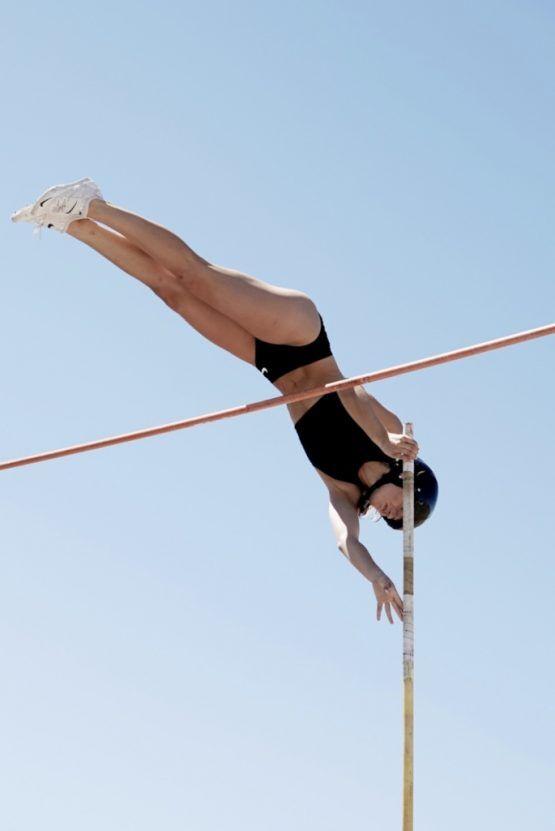 While she adjusted to the new norms, Robin took to social media platforms like TikTok in her spare time. Gaining a wide audience of over 330,000 followers and earning a verified badge, Robin says posting her training videos for her fans has been fun. 
In the past, pole vault had a reputation of being a "circus act." Through her TikTok videos, Robin has been able to draw more attention and admiration for the sport.
Since this January, Robin had resumed full-time training and competition since the brief suspension.
After completing a shortened indoor season, Robin's outdoor training and competitions across the United States had just begun before she discovered she had a tear in her meniscus after an MRI in March. The former Mustang announced the early end to her season in an Instagram post in June.
Robin continues to post her progress on social media, assuring her fans she will be back to the track soon.
Due to the current travel restrictions in Canada, Robin has not been able to return home to compete or to see her brother, Stevenson Bone — another Western alumnus and former Mustangs football quarterback who won the Vanier Cup in 2017.
As she continues her recovery and training, Robin expresses that she is grateful for the opportunities she has had.
"We have been so fortunate here. We haven't taken a single day that we've had to be outside training for granted," she says. "I'm in a fantastic place. I just am thankful I get to wake up every single day and do all of these things, but also be surrounded by so many fantastic people. I'm very happy and very fortunate."
Though Robin has made a career out of her passion for pole vaulting, she isn't too fixated on winning competitions or qualifying records when thinking about her future.
"My goal is to just reach my maximum potential," says Robin. "If I do that, then all of the other things will fall into place. That's the goal."