Cheerleading
Western co-ed cheerleaders keep streak going; all-girls team snags first title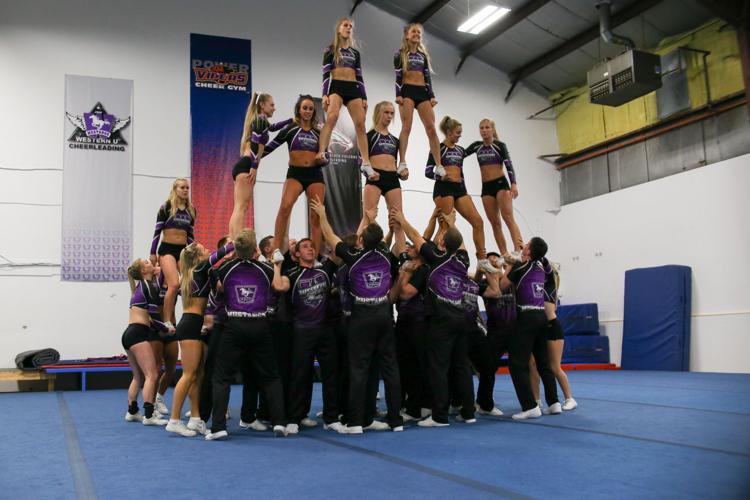 Strength, precision and above all, confidence.
This is what you see when you're at a Western cheerleading practice.
It's Tuesday, Dec. 1 and most of the male and female athletes of the co-ed cheerleading team have already arrived at the Power Cheer Gym located across town at 580 Quebec St.
Meanwhile, Western's all-girl cheerleading team is also at the gym for their Tuesday night practice and have taken their spot on the the other side of the pull-down door that separates the space into two gyms.
The co-ed team gathers together on the mats, stretching their limbs in preparation for their last practice before heading to Brampton for the Power Cheerleading Athletics University and Open National Cheerleading Championships on Saturday.
It's 8:58 p.m. — two minutes to practice time — when Mustangs head coach David-Lee Tracey comments, "I don't even have to say a word."
The cheerleaders get up and jog through a number of circuited stretches before getting into position on the floor.
At 9 p.m. the music begins and their first routine of the night gets underway.
Tracey watches the routine like he is a member of the audience. He paces from one side of the floor to the other and back again. He doesn't bark out orders, likely because he doesn't need to.
The team's tumbles are expertly timed, their cupies are captivating and their fliers are flawless. It's clear they've been training hard. 
"We practice a lot," third-year female cheerleader J.J. Peterson says. "Right now we're practicing five times a week: on Sundays, Tuesdays, Thursdays, Fridays and Saturdays."
The rigorous practice schedule certainly showed that the Mustangs were serious about executing their routines. 
When asked if he had any doubts going into this national championship, Tracey said it plain and simple: "I doubt we're going to lose."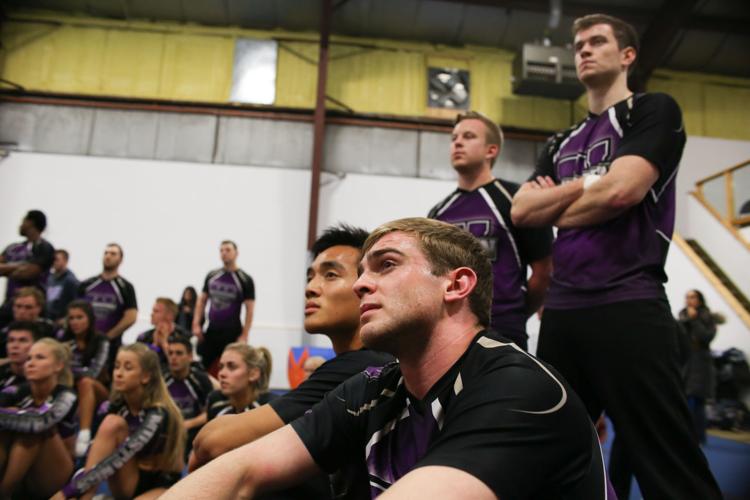 While the Western co-ed team is the squad we see out at Mustangs football games — often performing their iconic helicopter stunt — Western has a competitive all-girls cheerleading team as well, which also competed in the national championship this past weekend.
Before Saturday's competition, the all-girls team had struggled to win a national title but head coach Kurtis Ford had high hopes this time around.
"I'm feeling the most prepared that I've ever been with any team that I've ever coached," he said last Tuesday.
The Western co-ed team and the Western all-girls team both practice at the Power Cheer Gym at the same time, which gives both teams the opportunity to watch and learn from one another.
On Tuesday, the all-girls team piled into the front gym to watch the co-ed team perform their routine. Afterwards, it was the all-girls' turn to take the floor to show the co-ed team what they had been working on.
Throughout the routine the cheerleaders that now formed an audience cheered and clapped at every well-executed move.
The environment of Tuesday's practice, the last one at their home gym before competition, was not a place of stress or extreme pressure. Rather, it was a space of confidence and encouragement amongst both teams. 
While their year-round training has certainly contributed to a large part of the team's confidence, they also have another thing going for them: a history of success. And not just a history — a long history of success.
Heading into this past weekend the Mustangs were looking to pick up their eighth consecutive national title and their 30th banner since the inception of the Canadian championship in 1985.
Twenty-nine national titles in 30 years certainly adds a degree of confidence that other teams in the country just can't relate to. But what is it that makes the Mustangs so good? How have they been so good for so long?
Tracey chalks it up to three things: consistency, great recruiting and great foresight.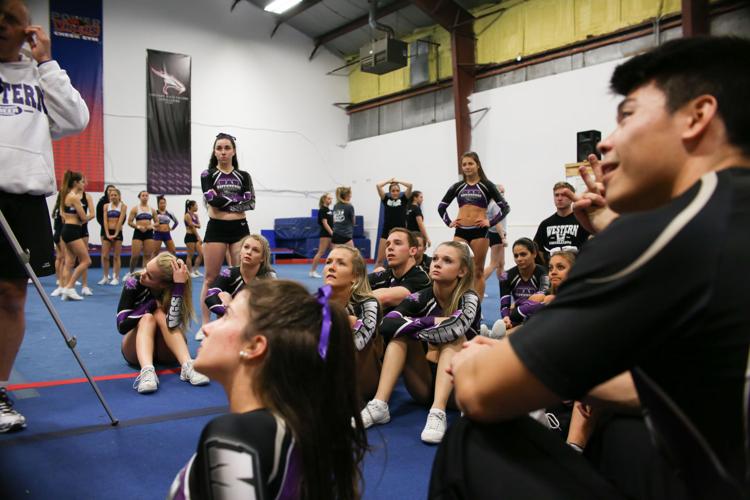 The consistency is due to Tracey — he is the only coach in the history of the program. When he joined the team as a fourth-year student back in 1979, there was no coach and only a team captain — a position Tracey soon found himself in.
After being elected as the team captain by the members of the cheerleading team, Tracey graduated from Western but didn't leave the team behind. Instead, he transitioned into the role of coach.
"There just wasn't such a thing prior to me and I just evolved into it," Tracey said. "I hung around longer than anyone else and kind of just got good at it."
With someone who has devoted the last 36 years of his life to the Western cheerleading team, the Mustangs have continuously excelled under his leadership.
"There is no question that having a constant coach over that period of time makes a big, big difference," Tracey said.
But experience also brings with it a certain way of doing things and Tracey has his system perfected down to a T, which starts with bringing top athletes to the program.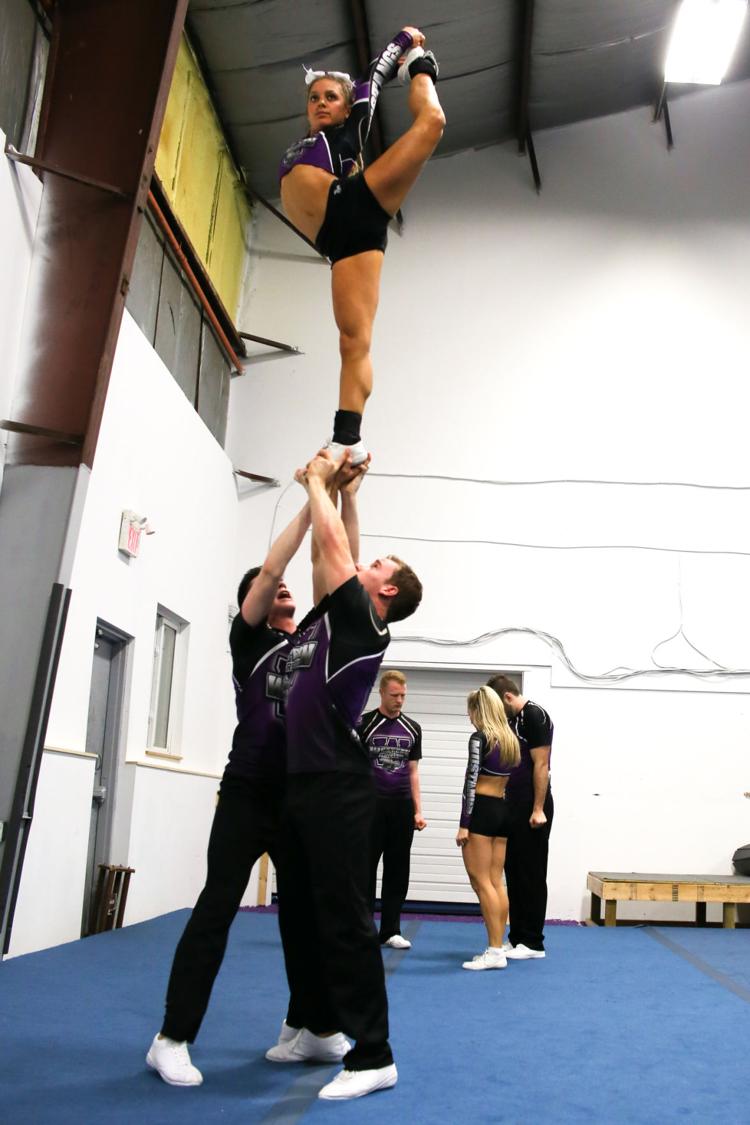 "I was an all-star cheerleader before [Western]," Peterson said. "I always knew about Western. I had been to nationals before and saw the team and it made me want to go there.
"Obviously you want to be on a first-place team and so it's a never-ending cycle where people see us and want to join the team," she added.
Peterson was not the only cheerleader who had known about Western's legacy and wanted to be a part of it.
Third-year cheerleader Lindsay Braithwaite also attributes a large part of Western's success to the high-performance athletes the program brings in.
"It's that legacy," she said. "It attracts good athletes and I think that's a big reason why we've been able to keep up for so long."
On the off-chance that an incoming cheerleader has not heard of the Western Mustangs cheerleading team, Tracey says both the school and the program speak for themselves.
"The university can sell itself," he said. "But once they see the team and the vibe of the team and the athleticism of the team — that's our retention right there. We sell a very, very athletic product."
With Tracey recruiting high-caliber athletes year after year, the Mustangs certainly have a competitive edge over the rest of their opponents.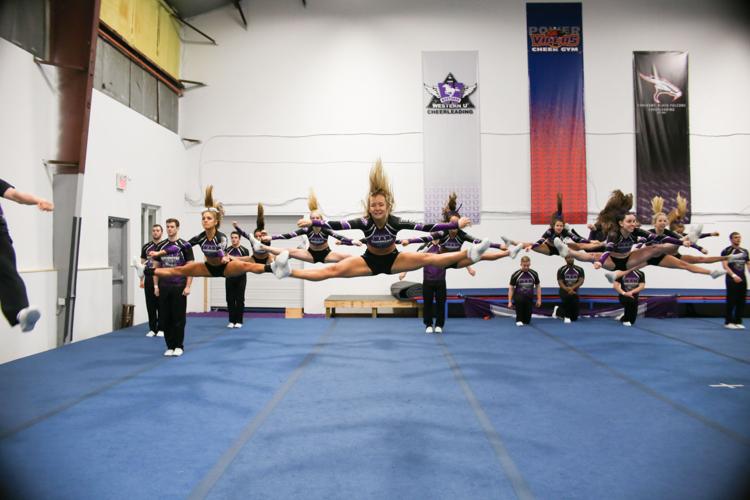 "What sets Western apart is [the fact that] we are just technically superior," Tracey said. "We have bigger guys, smaller girls, better gymnastics."
And while the talent is certainly there before the athletes even make it onto the Mustangs roster, Tracey and the team hold true to the saying that practice makes perfect.
Practice was more important than ever for the Mustangs this time around as a new change to the scoring system judged teams on their technical execution of routines.
"It's very, very execution oriented," Tracey said. "We could be the most dynamic, phenomenal thing in the world but every time you bring something down it's going to really hurt you this year. We have to be really, really disciplined."
While the new scoring system had the potential to pose a challenge to the Mustangs this year, Tracey's foresight into what the judges would be looking for helped the team prepare.
"We've been on top of this [change] since back in June," Tracey said at last Tuesday's practice. "We are going to make sure we don't do the things that aren't of value and do more of the things that are of value. We make sure we don't make a mistake."
Tracey's team did not disappoint on Saturday, as they clinched their eighth consecutive national banner to remain the best team in the country. The team secured the top spot in their event by scoring the highest single run point total with a 94.45 out of 100.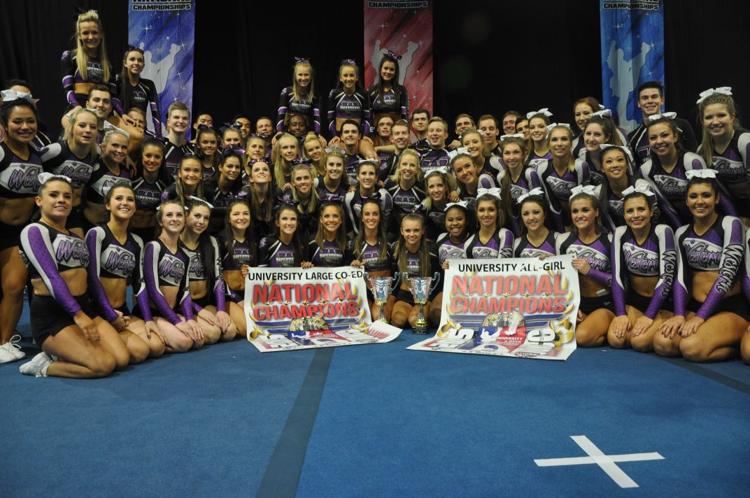 While Western is consistently the team to beat in the co-ed division, the toughest opponent in the all-girls category has typically been the Laurier Golden Hawks. Laurier went in to this year's championship looking to extend their seven-year winning streak but Western's all-girls squad were aiming to stop them in their tracks.
After performing two difficult runs, the Mustangs scored 184.65 in total to beat out the Golden Hawks by 1.95 points and take home the title for the first time in program history.
"Sheer joy is probably the best way to describe it," Ford said following his team's win. "Just seeing the genuine look of happiness and accomplishments on the faces of every one of my team members is indescribable."
Ford even admitted he went in to the weekend not expecting to win.
"I didn't think we would be able to pull off a victory since Laurier has been very, very good in the past," he said. "They were very good this year but we were just better."
This very first win for the girls-only team appears to be the start of something special, but they've got a ways to go to catch their co-ed counterparts; eight straight championships and 30 in 31 years is not an easy feat to top.