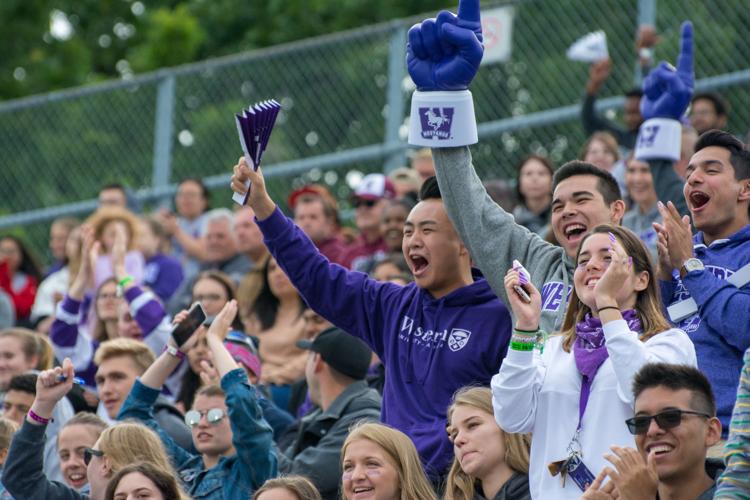 Football and beer — a time-old tradition that has been widely accepted in professional sports. But campus athletics have always been different.
Generally, university sports have designated drinking areas, unlike pro games where people are allowed open alcohol anywhere in the bleachers. But for students, drinking is not central to sporting events at university.
Western University has fit this mould, but is considering breaking it by expanding where students can drink in TD Stadium.
"We are exploring various options around the possible expansion of approved licensed areas within the stadium," confirmed Chris Alleyne, associate vice president of Housing and Ancillary Services.
He said they were entertaining changes for next year, including: an expanded licensed area on the grounds, a drinking area in the stands or opening up the entire venue. Currently, patrons can drink in a fenced-in beer garden by the end zone and in the lounge in front of the J.W. Little building.
Western's alcohol plans come in a low period for campus' athletics, which has seen steadily declining football game attendance.
In the last few years, the numbers have been dismal. The 2017 season saw Western's lowest average and overall attendance at football games in over a decade.
Western went undefeated that season and even took the Vanier Cup.
The clear designation of licensed areas at sports games has been a long-standing norm across the board in university sport.
This is because not all post-secondary students meet the legal drinking age. The licensed areas are accompanied by a tight monitoring system that intends to exclude underage students from purchasing alcohol. 
Yet first-years are among the greatest number of attendees at football games — Western's OWeek game had the best attendance of this season by a landslide.
Even with many students who can drink, alcohol remains a peripheral factor in the sporting experience. At many games, the majority of students sit in the stands while alumni fill the licensed beer garden and lounge.
Though they are currently weighing their options, Western is still a time away from obtaining expansive licensing.
There are plenty of hoops to jump through: the city of London, the Middlesex-London Health Unit, the London Fire Department, Campus Police and the Alcohol and Gaming Commission of Ontario.
"While we've begun explanatory talks with the AGCO, any decisions and changes wouldn't be made in time to affect this year's football season," said Alleyne.
Nevertheless, by seeking to challenge these preeminent norms, Western has the power to not only alter attendance and the student experience at sporting events, but the culture around it.