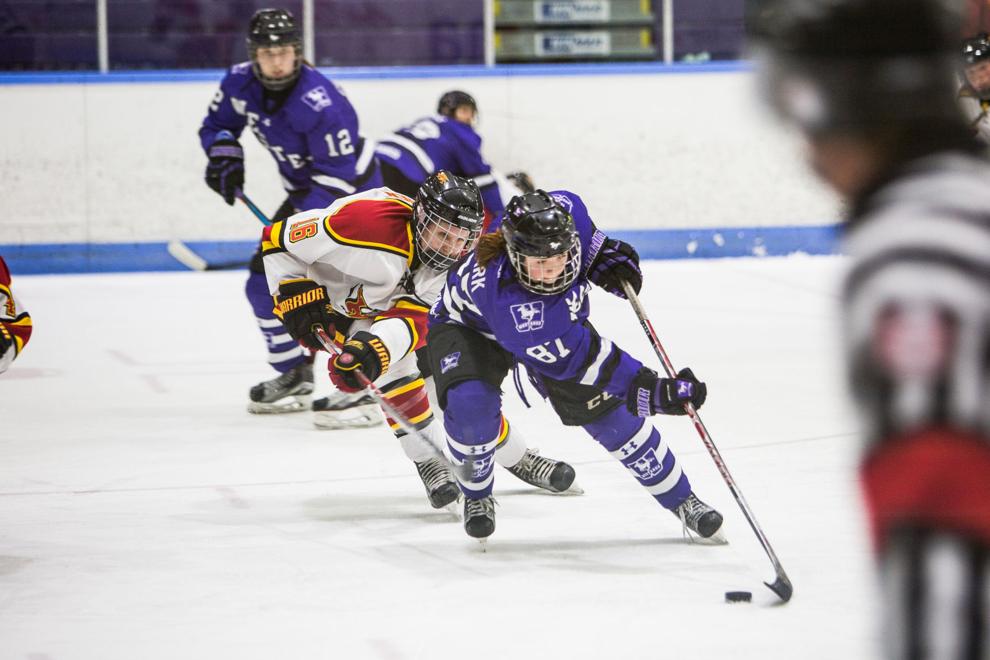 The Western Mustangs women's hockey team fell short at home against the University of Guelph Gryphons, losing 2–0 on Saturday night.
Both teams were evenly matched until the second period when the Gryphons struck first at the halfway mark. The Mustangs couldn't complete the comeback in the third frame, giving up the second and final goal near the end of regulation.
"I don't think we showcased what we can actually do tonight. We got away from our game plan pretty early on," said head coach Candice Moxley. "It's definitely back to the drawing board next week, for fine tuning and getting better in some areas."
An exciting first period showed promise for the Mustangs. A strong performance by goaltender Kaitlyn Booth kept the puck out of the Western net during penalty kills throughout the first period.
"We'd seen Guelph already this week, so we knew what to expect from the penalty kills," said Moxley. "We made some adjustments. We knew what their mission was in the powerplay, so we were able to shut them down early."
The loss leaves the Mustangs with a 0–2 record to start their regular season.
Western is back in action at home against the Brock University Badgers on Nov. 19 at 7 p.m..