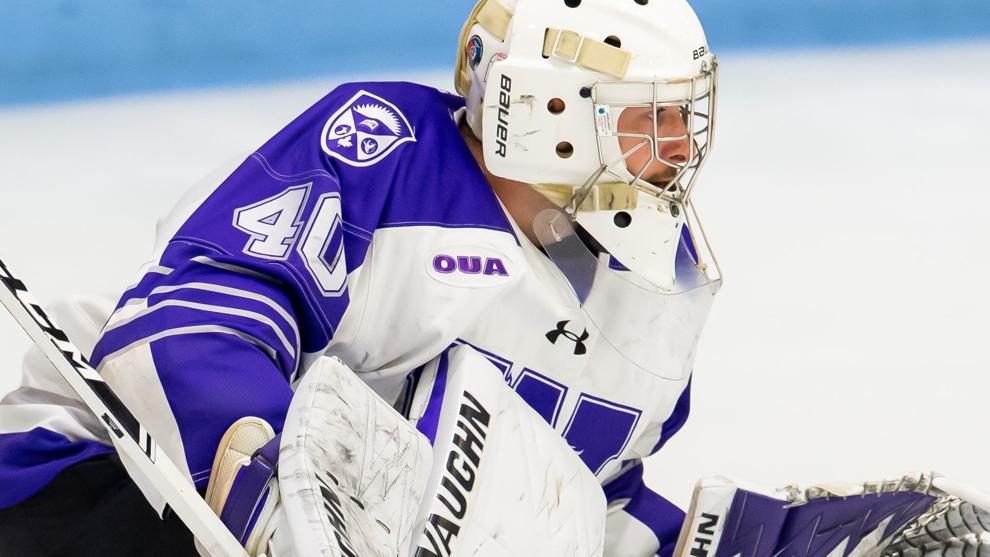 The Mustangs men's hockey team were defeated in both games of a weekend doubleheader against the Lancers, losing 5–2 on Friday night and 4–3 in overtime on Saturday night.
Western University surrendered the game's first two goals on Friday night at Capri Pizzeria Complex in Windsor, Ont.. Both of the goals came in the last five minutes of the first period.
Despite scoring two goals in the second period, the Mustangs were unable to mount a comeback. University of Windsor Lancers' fifth-year forward Anthony Stefano effectively put the game out of reach with a power play marker in the second period.
Windsor went on to outshoot an exhausted Western offence 16–8 in the third period — adding an empty net goal with 29 seconds remaining in their 5–2 victory.
The Mustangs two goals of the night came from third-year center Sean Montgomery and second-year center Shane Bulitka, who scored his first marker of the season.
In Saturday night's game, Western matched Windsor's pace in the first period, scoring two goals and securing an early 2–1 lead. The Lancers flipped the script in the second period, putting up another two goals.
The third period featured a relentless offensive attack from the Lancers as they outshot the Mustangs 13–1. Thanks Western first-year goaltender Jack McNaughton, the team still managed to force an extra frame.
Windsor's offensive attack was rewarded for their efforts when second-year forward Matt Dorsey scored an unassisted goal and sent the Mustangs home with a point.
Western will try to right the ship in matchups against the University of Toronto Varsity Blues on Friday night and the University of Guelph Gryphons on Saturday night. The Mustangs game against UofT starts at 7 p.m. in Thompson Arena.