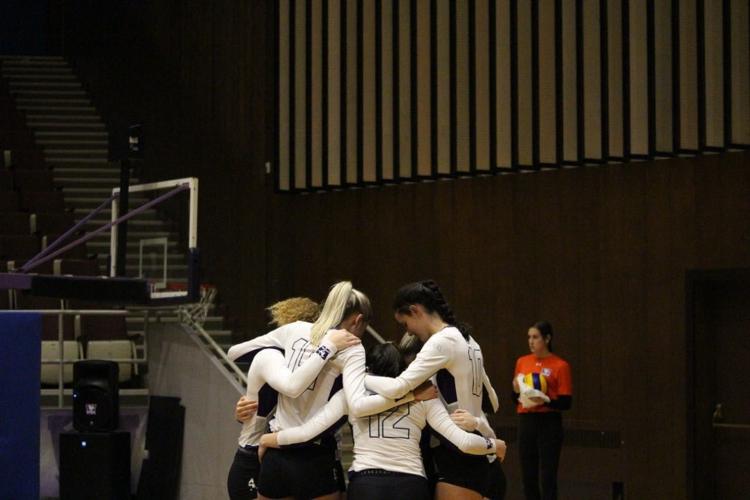 The Western men's volleyball team took on the Nipissing Lakers on November 23rd at 8 p.m. in Alumni Hall.  
Both teams started with strong intensity and energy, but Western played the first set with an advantage as they started scoring early with defensive slip-ups from the Nipissing side.  
After the second timeout of the set, Nipissing started cutting into Western's lead, but Western stayed strong, winning the first set by 10.  
Both teams started the second set well, but Lakers started to pull away after being tied 6-6. Many of the Nipissing first set mistakes were fixed as they played with tons of energy and relentlessness gaining control and winning the second set 25-19, tying up the game.  
The Lakers stayed dominant after their second set break through as they played with confidence and went away winning the third set 25-13.  
The fourth set started with both teams playing well leading to a neck to neck game.   
Despite Western's relentless play, they fell short to the Lakers who won the fourth set 25-21.

Western's coach, Jim Sage said this game can help the team in future games by "understanding that one set does not make a match."