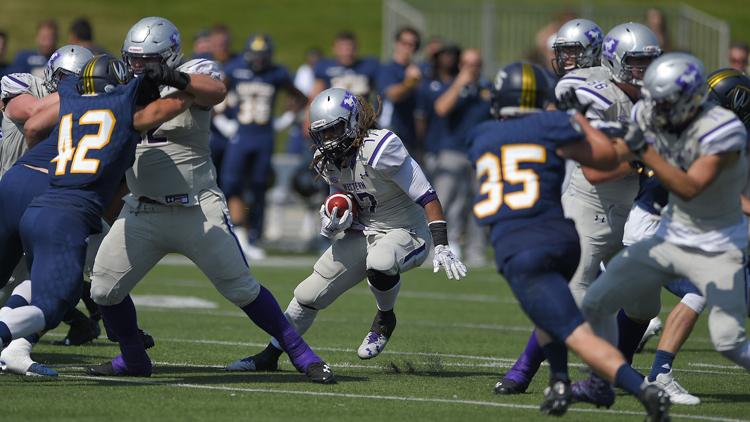 The Western Mustangs football team will host the Windsor Lancers for a short-rest pre-Thanksgiving matchup on Thursday at TD Stadium.
The Lancers have won one game this year: a close 26–24 finish against the Toronto Varsity Blues.
Windsor has dropped decisions to the Waterloo Warriors, Carleton Ravens, York Lions and Guelph Gryphons. In total, they have been outscored 146–105 in losses and 170–131 overall.
Despite a poor overall record of 1–4, the Lancers should not be underestimated — the offensive output of this team is still impressive. 
Windsor's offence features a balanced passing attack — a key feature of the Queen's Gaels offence, who nearly beat Western last weekend in Kingston. 
The Lancers have three receivers of note: Alex Bornais, Kaeden Walls and Tristan Carter. Each receiver has averaged over 60 yards receiving and has scored three touchdowns.
Bornais has average 72.2 yards per game, Walls comes in a close second at 67 yards per game and Carter has racked up 64.6 yards per game.
However, against the Varsity Blues, the receiving triumvirate was somewhat stymied in their attack. Only Kaeden Walls had over 60 yards receiving — finishing with 115 yards on six catches. Tristan Carter hauled in just four catches for a disappointing 43 yards and Alex Bornais was even worse, managing just two grabs for a measly 24 yards. 
Quarterback Sam Girard has been the beneficiary of this balanced attack. Through four games, he has averaged a solid 304 yards through the air with 10 touchdowns and just two interceptions. 
Unlike some of the quarterbacks that Western has played recently, Girard is not a dual-threat. He has put the ball on the ground just 15 times, picking up 41 yards. 
The Lancers rely on an balanced two-back system in the running game. Marvin Gaynor and Marcus Kentner have each averaged over 45 yards per game, with Gaynor picking up 48.8 and Kentner adding 46, but neither has scored a touchdown.
Interestingly, the only player on Windsor that has scored a rushing touchdown is Colby Henkel — their back-up quarterback.
The Windsor defence has left much to be desired this season. In five games, the unit has allowed 34 points per game. However, the defence has been better in their last three games, averaging 26.3 points per game. To be fair, the Gryphons, the Lions and the Varsity Blues are not offensive juggernauts.   
Furthermore, the Lancers defence will be in trouble against a run-heavy Mustangs offence. Currently, the team leader in tackles is third-year linebacker Daniel Metcalfe with 38. However, the next closest linebacker is Bennett Vani, who has amassed just 16 tackles.
The Lancers will not be able to hide Metcalfe the whole game, as Mustangs runningbacks Alex Taylor and Cedric Joseph will eventually find rushing holes through the thin Lancers line backing corps as they've done all season.
The Mustangs continued their winning ways on Saturday against their archrivals, the Queen's Gaels. Western improved to 5–0 on the season.
Both teams will come into the game with a purpose, as the Mustangs will look to erase their last game in Kingston and the Lancers will look to win back-to-back games heading into the extended Thanksgiving break.