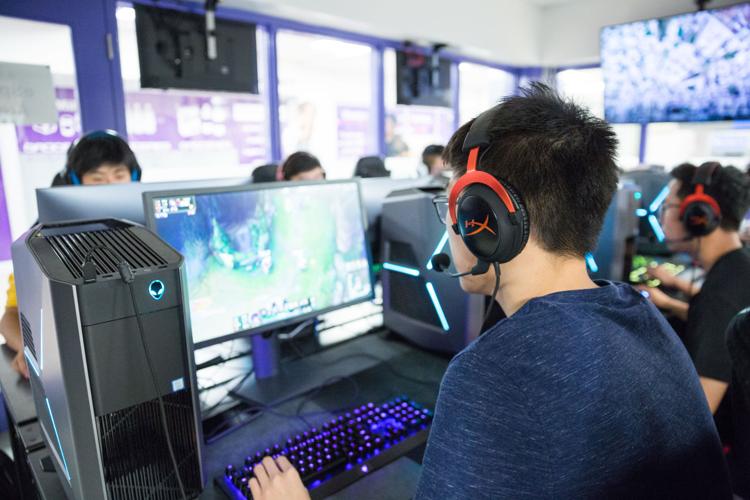 While Western cancelled all in-person intramurals and athletics in light of the coronavirus outbreak in London, eSports intramurals are ready to launch their first season, allowing students to get involved from the comfort of their own home.
Western University students can compete in six different games: NHL 20, Madden NFL 20, NBA 2K20, FIFA 20, Super Smash Bros Ultimate and Rocket League. 
The university is offering both beginner and advanced competitions for each game.
Players will compete from their couch during the fall intramural session, but they will need access to their own gaming console to participate. The four sports games available on either PlayStation 4 or Xbox One, Smash Bros will be exclusive to the Switch and Rocket League will be available across all platforms.
As of Sept. 24, over 30 students have signed up, with registration closing Wednesday, Sep. 30. The games begin Oct. 5.
"This is very exciting as it is still a newer offering for the intramurals program and we are hoping to see a few more people join over the next few days," said the Mustangs program coordinator, Guy Schultz, in an email.
This is the first year Western has included eSports in their intramurals program, but not their first venture into the rapidly growing gaming landscape. Last year, Western hosted NHL 20, NBA 2K20 and Super Smash Bros tournaments.
"The success of those various events has led us to start up the [eSports] intramurals this year," said Schultz
Western added an eSports lounge on the 4th floor of Essex Hall last year, decked out with two Xbox Ones, two PS4s and multiple PCs. Building on its success, this year, Western Housing added an interest-based learning community option to Essex, where students can live and play alongside eSports competitors near the lounge.
"It is definitely an exciting new addition to our programming in [intramurals]," said Schultz. "And with the interest we have seen so far we hope to see continued growth in the years to come."
This article has been updated to change the new registration deadline to Sep. 30.