Western Mustangs football player Garrett Holmes started an independent body to represent all U Sports student-athletes in the group's decision-making, following a controversial decision from U Sports over the summer that would prevent current 24 year-old football student-athletes from playing next year.
The Canadian Student Athlete Association's mission is to represent Canadian student-athletes' best interests in all U Sports matters. The recent launch comes at a pivotal moment in Canadian intercollegiate athletics history, as universities face up against the coronavirus pandemic.
"[U Sports] decisions impact [student-athletes'] futures so when those [decisions] come, [student-athletes] should have a say and a voice," said Holmes. "Right now, there is no voice for student-athletes in Canada, which is really unfortunate. There really has never been one … it's just time for that to happen."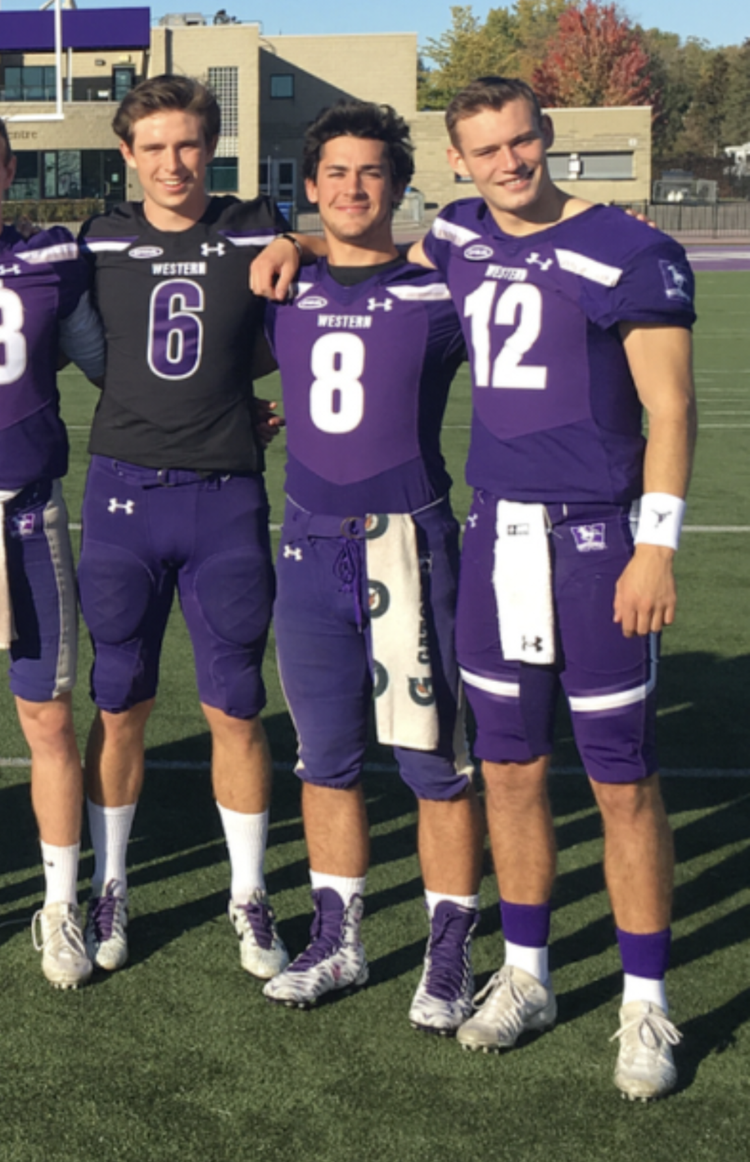 Sports leagues are left with more questions than answers as competition season approaches. The league is set to decide on further contingency plans by Oct. 15. and Holmes believes that the CSAA can help U Sports come to a decision on reopening competition that is favourable for athletes and administration.
"Moving forward with COVID-19, university athletics have changed forever," said Holmes. "All the answers [for the pandemic response] are the same. No one really knows the future until a good vaccine comes out. [Competition right now] is a big risk for student athletes."
The CSAA was founded after U Sports made its initial decision on July 8 to maintain the policy that football players older than 25 before September 1 are not permitted to play for subsequent school years.  
However, due to a rise of complaints from players, coaches and parents as well as a letter sent by Holmes to U Sports on behalf of the CSAA, the decision was officially reversed on July 27.
The Canadian Student-Athlete Association applauds the decision of USports to reverse its recent ruling regarding age eligibility in football and supports the move announced by USports interim CEO Dick White to find ways to improve the current safety and participation of athletes pic.twitter.com/hIGIce6duJ

— Canadian Student-Athlete Association (@CSAthleteAssn) July 27, 2020
The new policy is part of a "one-time exemption" for current 24-year-olds who couldn't play their final season after U Sports cancelled the 2020 season because of the pandemic.
"Any changes that are being made or any decisions that will impact the players and how they play, I think players should have a say," said Holmes. "COVID is a very unique time and in unique times, there needs to be input from everyone."