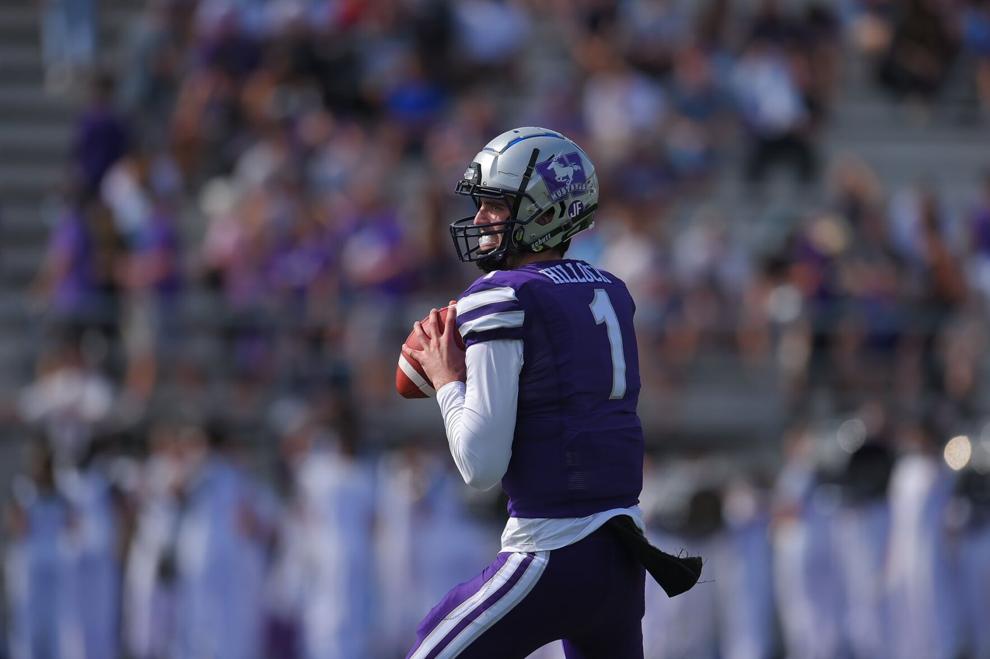 After blanking in the first 30 minutes, the Western men's football team rode a 36-point second half to victory over Wilfrid Laurier on Saturday afternoon, taking the contest 36–16.
The formidable running back duo of Keon Edwards and Trey Humes combined for 241 yards and three touchdowns, leading Western University to 2–1 heading into the bye week.
"With two guys we're able to stay fresh and you know you always have someone fresh ready to go and share the load," Humes said of his and Edwards' performances.
TOUCHDOWN MUSTANGS!!!Evan Hillock hands it off to Keon Edwards who takes it all the way for the TD3RD QUARTER l 12:32 remainingWLU - 8WES - 7#RunWithUs #WesternMustangs pic.twitter.com/W1nNHWOyMw

— Western Mustangs (@WesternMustangs) October 2, 2021
The Wilfrid Laurier University Golden Hawks defence was focused in the first half, shutting out the Mustangs offence — a rare occurrence for a Mustangs team with a juggernaut offence.
"Laurier, traditionally, plays really good defense against us," head coach Greg Marshall said. "They were committing to stopping the run and we needed to get them off of us by throwing the ball."
The Western passing attack was slow to get going, with starting quarterback Jackson White throwing for only 147 yards and two interceptions.
With the Mustangs offence sputtering going into half-time, White was benched for freshman quarterback Evan Hillock to start the third quarter as Western trailed 7–0.
"Let's not read too much into it. Evan did very well, we just needed a change at half-time," Marshall said of his quarterback situation.
Coach Marshall's gamble paid off. The change of quarterback ignited the Mustangs offence, who went on to outscore the Golden Hawks 36–8 in the second half.
Hillock led the late charge with 86 passing yards and one touchdown to receiver Justin Nickson late in the third quarter — his first touchdown pass in the purple and white.
TOUCHDOWN MUSTANGS!!!Evan Hillock fires a dart to Justin Nickson to put 6 more on the board.3RD QUARTER l 2:52 remainingWLU - 15WES - 14#RunWithUs #WesternMustangs #ThisKidsGood pic.twitter.com/ERPmc1o3D6

— Western Mustangs (@WesternMustangs) October 2, 2021
"I knew I just had to get [Nickson] the ball and he's such a good athlete that he can do the rest," Hillock said.
The rookie gunslinger also threw an interception early in the third quarter, but the freshman was able to keep calm and lead his team to victory in his Ontario University Athletics debut.
But the main highlight of Western's explosive second half was a 55-yard punt return touchdown courtesy of Savaughn Magnaye-Jones. Magnaye-Jones fielded the punt at midfield, slipped the first tackle and found daylight down the left sideline to give the Mustangs the lead.
TOUCHDOWN MUSTANGS!!!Savaughn Magnaye-Jones takes the punt and runs it back for a TD. 4TH QUARTER l 4:57 remainingWLU - 15WES - 20#RunWithUs #WesternMustangs #HesGotWheels pic.twitter.com/Mr1N7A5LxU

— Western Mustangs (@WesternMustangs) October 2, 2021
Western's defence was also stout once again, only giving up one rushing touchdown to Golden Hawks running back Kavantye Bailey and holding Wifrid Laurier's passing attack — led by London-born quarterback Taylor Elgersma — out of the end zone.
The Mustangs will head into their bye week on Monday — a chance for coach Marshall and his staff to iron out some kinks before heading into the back half of the shortened six-game OUA season.