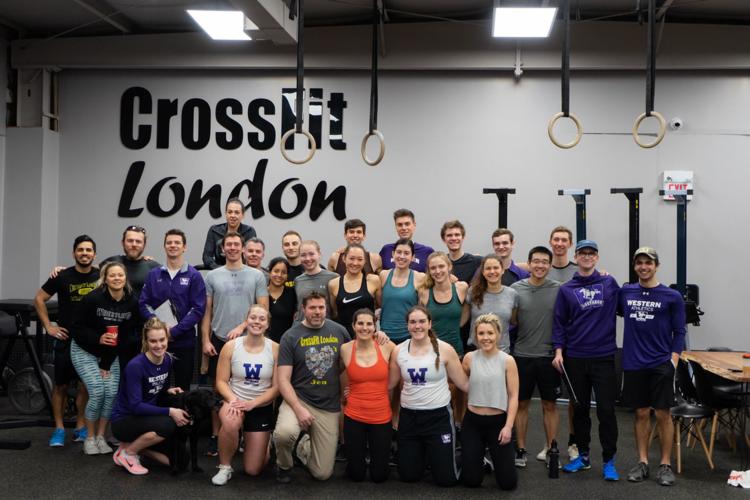 Over the last 10 years, the Western rowing team has partnered with the Canadian Cancer Society and the Canadian Mental Health Association to raise money and awareness for the communities they support.
The ergathon is an annual event where the team rows hundreds of thousands of metres on a rowing machine at White Oaks Mall.
On March 24, Western University rowing hosted their ergathon in honour of a cause that was very close to their hearts. The team dedicated the event to Jennifer Broxterman, an alum of the rowing program.
Two weeks after her 34th birthday, Broxterman received devastating news. She was diagnosed with a rare high-grade ovarian cancer that spread into her colon and up through her abdominal cavity.
The event donated half of the funds raised to local families through the London Regional Cancer Program in honour of Broxterman.
"She rowed here in 2008 to 2010, and now she's a professor at Brescia [University College]. She owns a gym with Dave Henry, who is her husband; it's CrossFit London," said heavy weight women's varsity captain Nicole Baranowski. "I used to go to CrossFit last year, so I was kind of friends with her from that and then this past December when she got diagnosed with cancer it really touched me in a way."
Broxterman underwent a massive surgery that not only affected her ovaries, but other parts of her body as well. Post-surgery, Broxterman had to relearn how to walk on her right leg. She successfully did so, showing great strength to this day.
Along with rowing for Western, Broxterman was also a Canadian national champion, winning the singles event at the Canadian University Rowing Championships and leading Western to multiple national banners. She was a huge part of the Western rowing program, making this event so significant for the team.
"She had an event in early January to raise money for her expenses and then after that there needs to be more that's done and, since she's a Western rowing alum the team should be involved in helping her, so I just tried to think of an event to do that," said Baranowski.
Baranowski brought the idea to her team with high hopes for the event. Along with several other executives on the rowing team, they put upwards of 50 hours into planning the event.
"Half the funds go to our team and half go to a charitable cause," explained Baranowski. "But this year I'm like the other half has to go to [Broxterman], because she is such a good person and we need to show our alumni support."
The day consisted of a lot of physical activity, promotion of healthy living and all around good times for those involved and there to support the cause.
If you'd like to donate to Jennifer's fight, it can be done through GoFundMe at https://www.gofundme.com/jen039s-fight-gone-right.