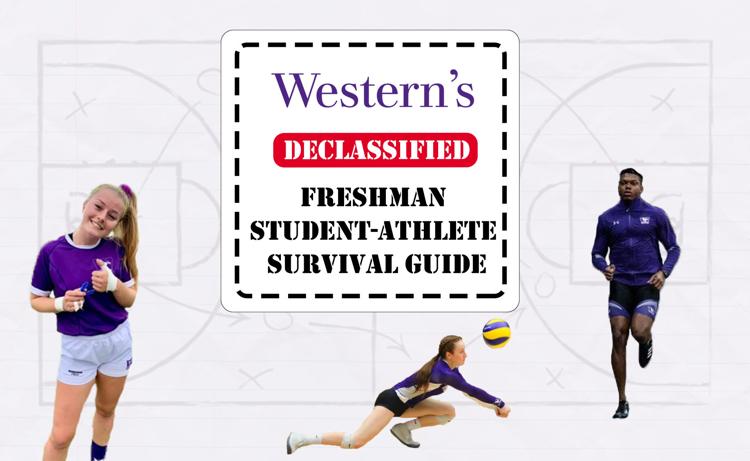 So, you made it to first year. You've enrolled in five credits, you're looking to join a club or two and you have a part-time job. Then, add 20 to 40 hours worth of training, practices, meetings and games per week.
Now, you're officially a student-athlete at Western University.
While Western may be known for its large campus, unsanctioned street parties and Ivey Business School, their athletics program is also something they like to boast about. With their U Sports Top 10 football, soccer and hockey teams, not to forget their 34-time national champion cheerleading squad, the competition is always tough when you're not with the purple and white.
Looking forward to seeing all the new Mustangs.#WesternMustangs #RunWithUs #WesternU https://t.co/OR9DbAurpv

— Western Mustangs (@WesternMustangs) July 6, 2020
Balancing school and sports at a high proficiency level can be a challenge for anyone, but three second-year Mustang varsity athletes were able to pull it off. They have drawn from their own experiences and wisdom to help create a list of tips for incoming first-year Mustangs, hand-picked by the very students who just finished their first year at Western and their freshman year of being a Mustangs varsity athlete.
Freshmen, here is your declassified student-athlete survival guide:
Tip 1: Set your priorities
Both Maddie Bowles, a women's volleyball player, and Seth Edwards, a men's track and field athlete, agreed that time management is critical for any student. To know what needs to get done, you have to set your priorities.
"Set your priorities so that school is first, your sport is second and then whatever you have after comes next," explained women's rugby player Rebecca Riddle. "Last year I ended up switching some of my priorities around and I ended up not playing one of my games."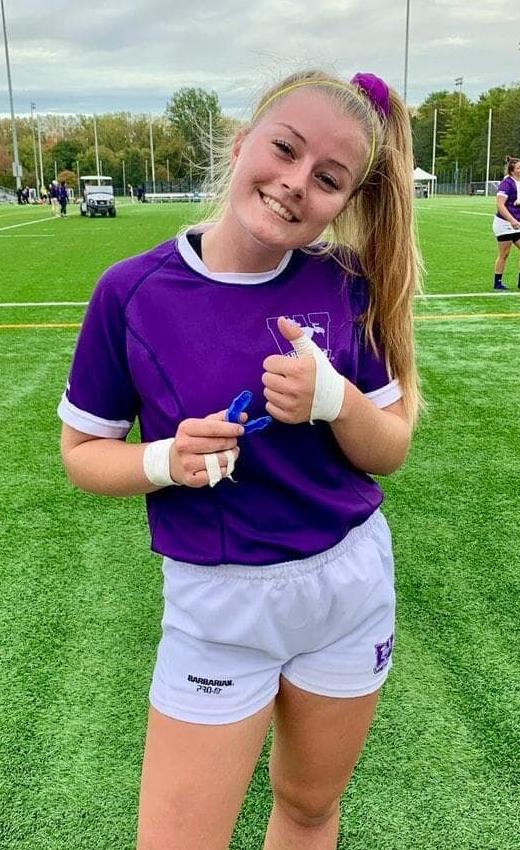 It was for this exact reason she also missed last year's Homecoming.
She expressed that prioritizing is the one thing she wishes she did better last year and hopes the new recruiting class can learn this lesson earlier than she did.
Tip 2: Be your own biggest cheerleader
Lacking faith in yourself is one of the key barriers for performance. It's especially difficult in a new environment with higher expectations.
"It's super intimidating coming into a gym where all these [athletes] have experience and they've done this before and they're older," said Bowles. "You can't really care [about what others think] … what you put into it is what you'll get out of it at the end of the day…. If you train hard enough and you try hard enough and if you believe in yourself enough, then you will [be successful]."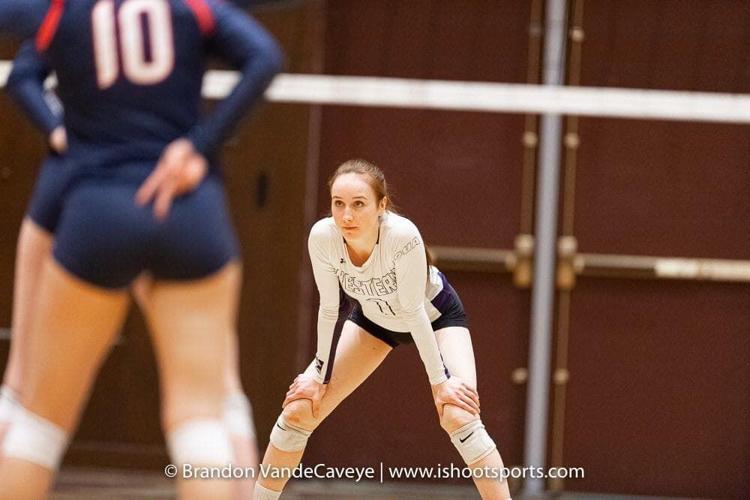 It's necessary to have a mindset that works to better yourself both on the court and in the classroom.
Tip 3: Find a mentor
Edwards shared that social support from his team and others around him is what separated him from the average student-athlete. He was able to reach new heights, physically and mentally, with the lessons he was taught by track and field veterans.
"I fed off of [Jared Hendricks-Polack's] drive and all the extra work he put in," said Edwards. "It really did translate into how much I really worked on not only track this year, but on myself."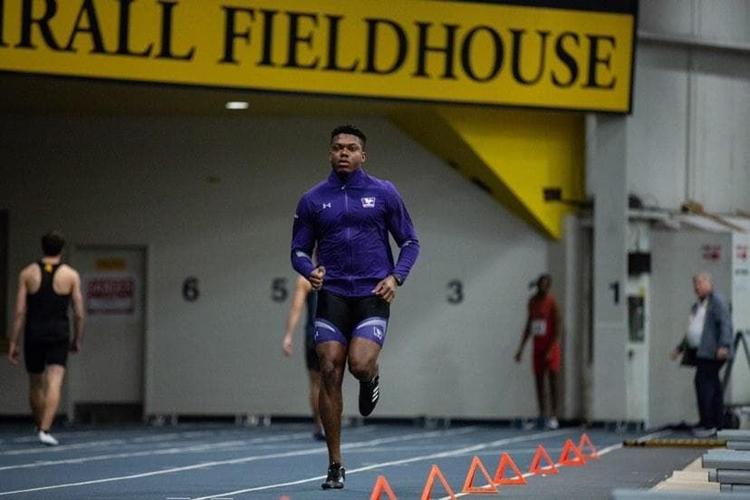 "[Matthew Chan] not only balanced his academics and athletics, but also he had an overall great mentality about not necessarily having the greatest season but still being very positive and just overall a generally nice guy. That really bled into how I approach everything that I did this year," he added.
Tip 4: Know your campus spots
One of the fundamental differences between high school and university is that here, many students have more time between classes. It's important to understand where you are most productive and where you can get a good bite to eat on campus.
While Edwards and Riddle prefer The Spoke and Booster Juice, respectively, Bowles said she enjoys her post-game and post-training meals at a campus eatery with more options: Lucy's in Somerville House.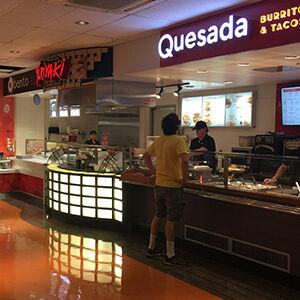 Lucy's is home to a variety of options such as Bento Sushi, Doi Chaang Coffee Co., Fire Roasted Coffee, FRESH, made-to-order hot breakfast, Noodle Box and Quesada.
While finding your eatery of choice is important, the athletes expressed that knowing where you study best directly impacts your grades. Since Riddle is a King's University College student, she often spends her study time at the G. Emmett Cardinal Carter Library. But she enjoys venturing over to main campus to find the best spot to review class material.
"I usually sit [in the sofa chairs at the Thompson Recreational Centre] and watch the swim team do their laps and I would do my homework," said Riddle.
Tip 5: Do some self-exploration
Edwards is a proponent of eating well and understanding where he studies best. But, one of the biggest tips he has for incoming student-athletes comes from a conversation he had with one of his sociology professors earlier this year about self-exploration.
"People don't spend enough time with themselves," Edwards explained. "I think that if you can really dig deep and find your passions, it will make it so much easier to not only distribute effort, but also to be more purposeful with everything you do."
The track and field athlete's own self-exploration enabled him to seek new career paths after realizing that his current program, kinesiology, may not be the route he wants to take in the future.
---
This article is part of our annual Frosh Issue, read the full issue online.