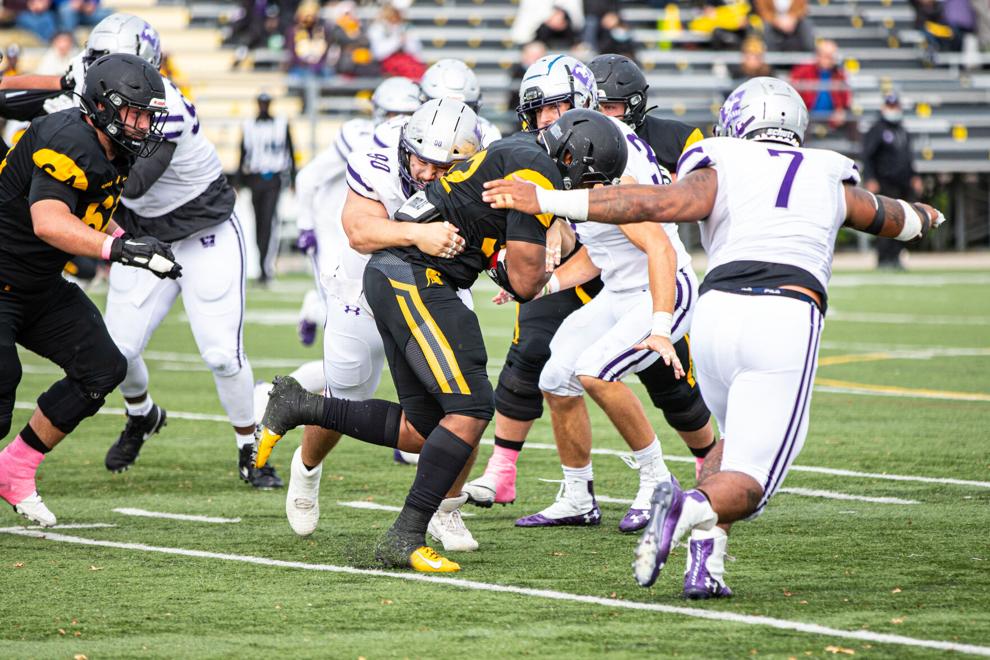 The Western Mustangs football team continued their strong second half of the Ontario University Athletics season with a lopsided 48–13 victory over the Waterloo Warriors today, improving to 4–1.
Keon Edwards continued his dominant season with 237 rushing yards and three touchdowns.
Q1 | We're still trying to catch our breath just watching this 97-yard Keon Edwards TD run! 💨WES | 24WAT | 0#WeAreONE | #WESvsWAT pic.twitter.com/m95yibfBUl

— Ontario University Athletics (@OUAsport) October 23, 2021
Savaughn Magnaye-Jones had two receiving touchdowns of his own, and Edwards' running back counterpart Edouard Wanadi also found the end zone.
Evan Hillock got the call once again for his second OUA start at quarterback and was able to guide Western University's offence, taking some big shots downfield. He finished with 208 passing yards, two touchdowns and a second winning start in his young career.
The University of Waterloo offence couldn't get any momentum throughout the contest. Warriors quarterback Tre Ford — the OUA's passing yards leader with 962 this season — was impressive in bursts but couldn't match the purple and white juggernaut offence.
Q1 | Two BIG offensive plays from the @WesternMustangs offensive - one in the air and this one on the ground - help them gallop out to the early lead.WES | 14WAT | 0#WeAreONE | #WESvsWAT pic.twitter.com/u27kDk7T0t

— Ontario University Athletics (@OUAsport) October 23, 2021
The Western defence was a big reason for Ford's lack of production. The stout unit came away with both an interception and a fumble recovery, holding one of the more formidable offences in the conference to just 13 points.
The Mustangs next game features a rematch with the University of Windsor Lancers to close out the regular season. The Mustangs handedly beat the Lancers in week four, 54–4.
Western sits atop the OUA West standings heading into the final week of the season at 4–1, with the Queen's University Gaels on top of the OUA East with an undefeated 6–0 record.