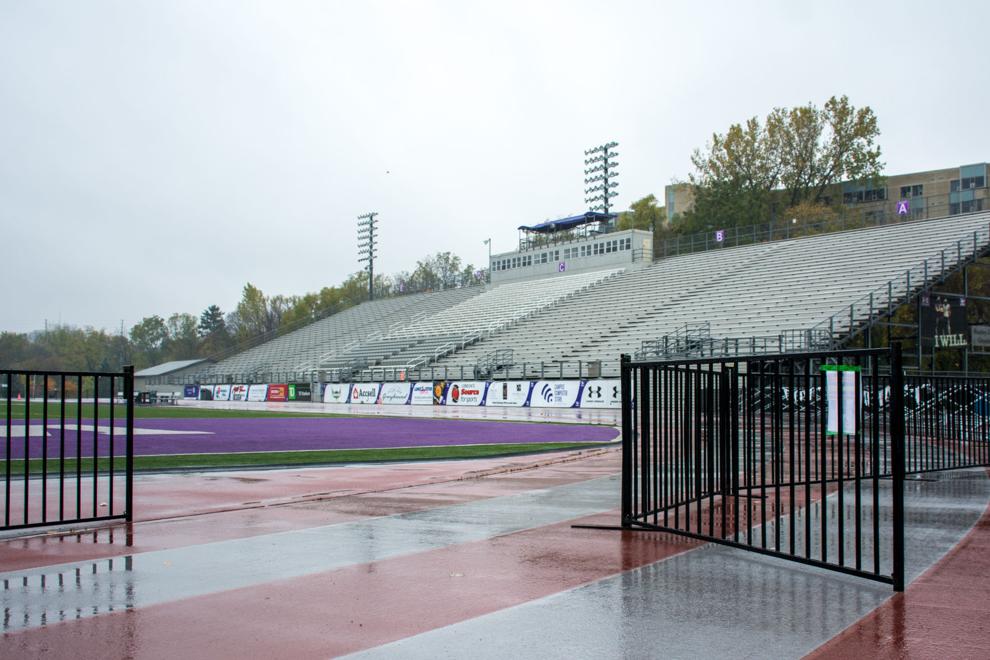 The field formerly named TD Stadium will now be known as Western Alumni Stadium as the result of a $1.4 million donation from the Western Alumni Association.
The donation will assure that the new stadium and lounge names will be used for at least the next 10 years. 
"We're really grateful for our partners with Western Alumni Association and their very generous gift of over a million dollars to rename the stadium to Western Alumni Stadium," wrote Western's director of sport and recreation Christine Stapleton in a statement to the Gazette.
One  million dollars of the $1.4 million donated by the Alumni Association will be used for maintaining the stadium grounds over the next 10 years, and the remaining $400,000 will go to upgrading the revitalized Alumni Lounge.
Western University's newly christened stadium will also feature a new title for the former Labatt Lounge — Alumni Lounge. 
"There are over 300,000 alumni from Western and now they have a place that they can call home," Stapleton said.
The Western Mustangs football and field hockey teams will now call Western Alumni Stadium home. The venue is also set to host the 2024 Ontario Summer Games. 
Mustangs football head coach Greg Marshall knows the facility well and is excited about the new, state of the art field. 
"These upgrades have been incredible and much needed. It really speaks to the investment the university has made to the program here at Western," Marshall said.
Western completed $5 million in upgrades to the stadium this past summer, including a new artificial turf and a new purple track that wraps around the field. 
The new stadium renovations have been broken in primarily by the Mustangs football team in the early months of the school year and the new changes have been a hit, according to Marshall.
"The players loved it and we are really excited about the new name to the stadium and how it represents the amazing alumni we have in our program and the campus community as a whole," Marshall said.