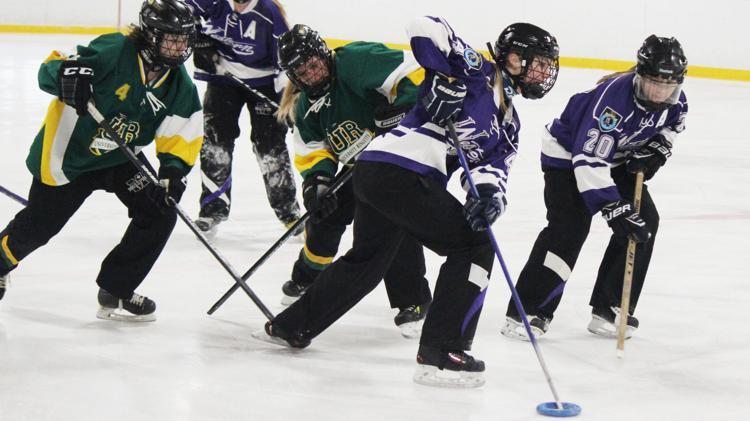 Last Sunday, Western's Ringette team took on new competition by playing the London AA team for the first time and ended up winning the game 6-3. 
They won the game by playing with strong defense, fierce offense and with tons of energy throughout.
Western University's own Kayden Thornton played superb by scoring four of the six goals, with Mackenzie Kuntz and Maddie Page each chipping in by both scoring a goal a piece. 
Mustangs head coach, Ellen McClure, said "This game was a great opportunity for the team to get experience against an unfamiliar opponent." 
This is a good sign for the team as they only have a handful of games remaining in the season before they head off to play the University Division Provincials in less than two weeks.  
McClure said "that the team, among other things, plans to hone in on the weak areas of their games in the two weeks leading up to the provincials." 
"We are preparing for Provincials by eating right, getting proper rest, training and practicing as usual, but spending time working closer on the areas we lack in."  
With an amazing 27 games under their belt, winning 19 and tying two, they are in a great place to do well at Provincials.