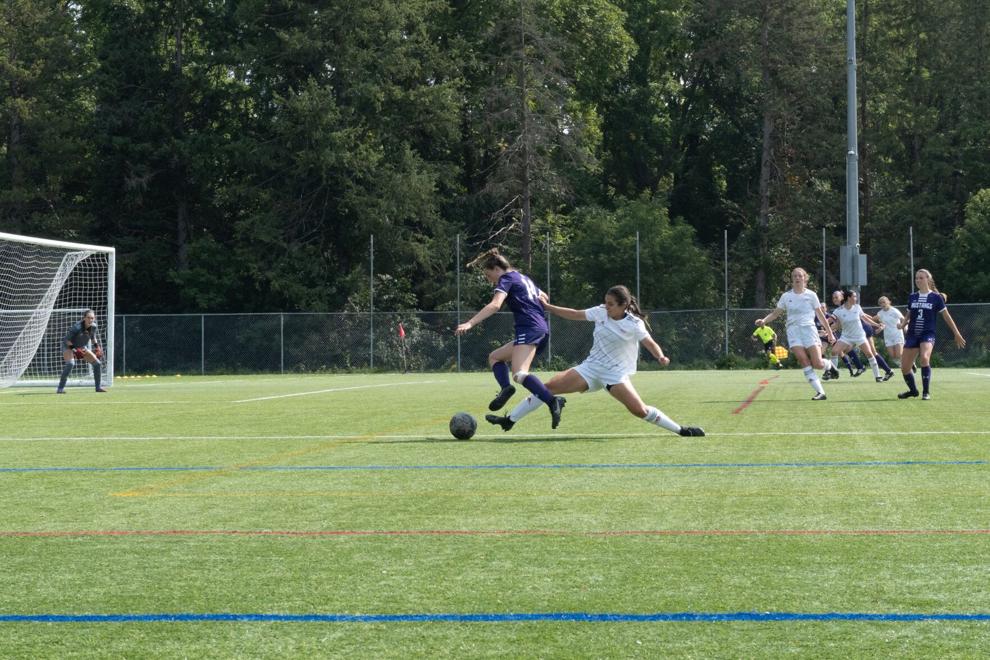 The Mustangs women's and men's soccer teams overwhelmed the Thunderbirds this weekend, outscoring Algoma 27–1 collectively over four games — 7–0 and 10–0, respectively, on Saturday, and 6–1 and 4–0 on Sunday.
Western University's women's soccer team had the first blowout of the weekend, winning 7–0. Mustangs midfielders Mackenzie Bilotta, Reese Fowler and Maddy Skinner all scored twice. 
A five-goal second half propelled Western, while the Algoma University Thunderbirds continuously failed to maintain possession and clear the ball out of their end. 
A goal in the 90th minute by Bilotta sealed the overwhelming victory for the Mustangs. The Thunderbirds couldn't generate any offence, and were outshot 23–0 by the Mustangs. 
Western second-year goalkeeper Abby Valiquette earned the shutout, as the Mustangs improved to 4–0–1 on the season. 
The men's team saw a larger margin of victory over the Thunderbirds on Saturday, with Western fourth-year forward Jamu Iluya's hat trick completing a 10–0 blowout win. Mustangs first-year goalkeeper Dino Bontis only had to make one save en route to a shutout.
Iluya scored his third, fourth and fifth goals of the season in Saturday's win. Second-year forward Charlie Bontis, fifth-year defender Aidan Bauer-Marr and third-year forward Ehsan Hirji added to the score, each putting up two goals.
The Mustangs continued their winning ways on Sunday afternoon with both teams defeating the Thunderbirds again. 
The women's team dominated Algoma 6–1. The win was powered by a two-goal performance by fourth-year midfielder Hannah Vickers. 
The Thunderbirds struggled to gain and maintain possession throughout the game, only putting two shots on goal over 90 minutes. The Mustangs took full advantage of the matchup, recording 18 shots on net. 
Algoma's first and only goal of the weekend against either Western squad came in the 86th minute against the women's team on Sunday, breaking second-year goalkeeper Samantha St. Croix's shutout bid off of a free kick.
The men's team held Algoma scoreless once again, winning 4–0 on Mustangs Field. Second-year goalkeeper Sam Spoelstra made four saves to earn his second consecutive shutout. 
Western took a 3–0 lead in the first half off goals by third-year forward Jovan Williams and second-year forwards Owura Boateng and Charlie Bontis. The Mustangs badly outshot the Thunderbirds 16–4 as they locked down the game. 
The men's team improved to 5–1 on the season and haven't conceded a goal in four games.
Western will host the Brock University Badgers on Thursday evening, hoping for repeat performances from the weekend.