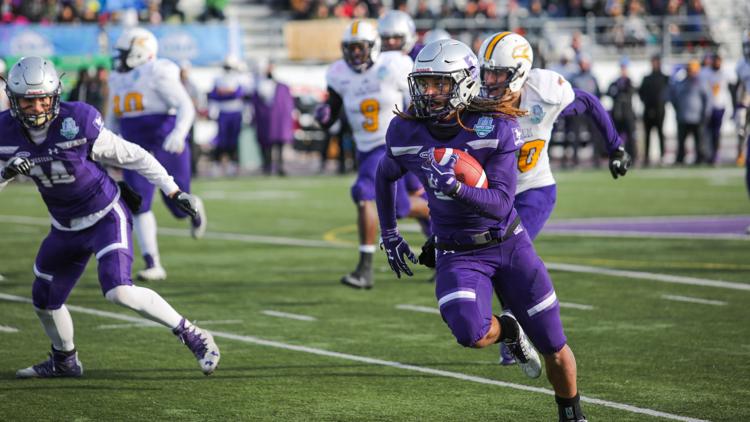 The Western Mustangs football team will complete their 2018 regular season with a Homecoming matchup on Saturday against the Laurier Golden Hawks at 1 p.m. at TD Stadium.
The Golden Hawks, who sit at a record of 5–3, have a lot riding on their final matchup of the season. Currently, the Golden Hawks sit in a four-way tie for fourth place in the Ontario University Athletics standings.
Only the top six teams in the OUA will qualify for the playoffs, and the Golden Hawks stand to lose their spot if they fall to the Mustangs on Saturday afternoon.
Laurier is riding a hot streak coming into their game against Western. Over the past two games, the Golden Hawks have defeated the Carleton Ravens and Windsor Lancers. Laurier outscored Carleton and Windsor 76–55 combined in the games.
Furthermore, each of their three losses this season have finished with a margin of one, two and three points. The Golden Hawks will have more than enough motivation to come into a hostile crowd, shut down the Mustangs and emphatically punch their ticket to the post-season.
Laurier has been a confusing team this year. The offence has been inconsistent, relying heavily on their run game. However, the defence has been consistently solid, allowing 26.4 points per game while giving up more than 30 points just twice in seven contests.
The Golden Hawks offensive attack has relied heavily on the legs of running back Levondre Gordon. The fourth-year back has racked up 749 total rushing yards, good for fourth in U Sports, and 107 rushing yards per game, placing him sixth in the nation. He ranks third in the league, just behind Western's Cedric Joseph and Queen's University's Nate Hobbs, with seven rushing majors.
Laurier's passing game has been an entirely different story. Their starting quarterback, Tristan Arndt, has thrown for 1,301 yards, good for a disappointing average of 185.9 yards per game.
While Arndt has completed eight touchdown passes, he has also thrown eight interceptions. His eight picks have entered him into a six-way tie for second in U Sports for interceptions. However, it should be noted that this six-way tie includes notable names like York University's Brett Hunchak.
Laurier has not committed to one quarterback this year. While Arndt has played in seven games, backup quarterback Connor Carusello has played in six. The second-string quarterback hasn't been any better than his starter this year, compiling 576 yards through the air with four touchdowns and three interceptions.  
Furthermore, neither signal-caller has had much success on the ground to supplement the poor passing game. Arndt has put the ball on the ground 16 times and has picked up 98 yards. His counterpart, Carusello, has rushed the ball five times for a measly 46 yards.
Surprisingly, amid the tire-fire that is the Laurier passing game, wide receiver Kurleigh Gittens Jr. has had a great year. The fourth-year wideout ranks second in U Sports in total receiving yards (781) and third in receiving yards per game (111.6).
Amazingly, despite his great numbers, the fourth-year player has not scored much. In fact, with just three touchdowns on the year, he sits second in Golden Hawks receiving scores — two behind third-year wide receiver Brentyn Hall.
Hall has had a decent season for Laurier, posting 456 total receiving yards, averaging 65.1 yards per game.
The Laurier defence will be in a tough spot against the run-heavy Mustangs offence. Currently, four of the top five tacklers on the team are defensive backs.
Cedric Joseph ran roughshod over the thin Windsor Lancers linebacking corps in Western's last home game, narrowly falling short of the OUA record for rushing yards in a game. The Golden Hawks could be in tough with Joseph and his running mate Alex Taylor in the backfield.
The Western Mustangs will look to simultaneously complete their undefeated regular season and crush the Laurier's playoff hopes in one game on Saturday.