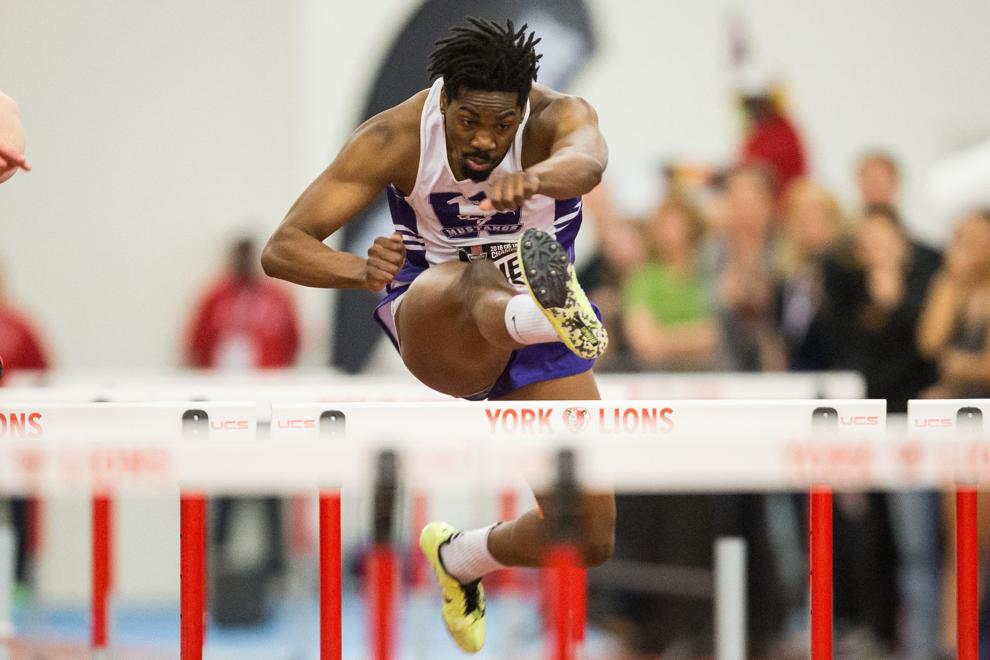 The Western Mustangs track and field team organized a 50 kilometer Virtual Run Challenge to raise money for a scholarship for Black, Indigenous and racialized student-athletes.
The virtual event kicked off at the beginning of March and the Mustangs have raised over $3,000. Of that, $588 was raised by fifth-year sprinter and the team's Equity and Inclusion captain, Daniella Castello.
The Huron University College history student said she is excited by how much attention the scholarship fund has received so far.
"Sometimes, as a Black athlete, it can feel a bit isolating when it comes to certain issues," said Castello. "It's just really comforting to see my teammates, the larger Western community and a really wide range of people who are like, 'I want to stand behind this cause and support other racialized athletes on the track and field team.'"
The #WesternMustangs Track & Field team @WesternTF is hosting a 50km Virtual Run Challenge in the month of March. This event will help raise money to create a Black, Indigenous and Racialized student athlete scholarship. Prizes are available. https://t.co/ermgIkhMVM#RunWithUs pic.twitter.com/vBtWNMfBjZ

— Western Mustangs (@WesternMustangs) February 16, 2021
Third-year sprinter, Antonina Struminski, said student-athletes across the university reach out to support the initiative. She believes the scholarship fund marks a pivotal moment in Mustangs Athletics history.
"I have a friend on the rowing team who was like, 'I want to match donations with how many kilometers I row to how far you run and donate to you,'" said Struminski. "Maybe this is something that could happen across different sports within the varsity athletic community."
Head coach Vickie Croley is also a big fan of the event.
Because of the coronavirus pandemic, most sports leagues in Canada — including U Sports — have been temporarily suspended. Stay-at-home orders have also hindered the public's ability to maintain a healthy, active lifestyle.
The change to orange restrict zone means up to 10 people can gather indoors, restaurants can seat 50 people, movie theatres can reopen and athletic facilities also have greater flexibility.https://t.co/D3bXxrbDI5

— Western Gazette (@uwogazette) March 18, 2021
"It's definitely an important event where they're using the run to help stay active and help with their mental health at the same time," said Croley. "The creation of a scholarship for Black, Indigenous and racialized track and field student-athletes will help support the recipient financially and also helps to raise awareness toward a needed cause."
Croley, Castello and Struminski agree that the increasing awareness towards modern-day discrimination has proven that Canadians have not yet achieved equity, diversity and inclusion in sports and beyond.
"I think that this event is a nice segue into showing our commitment to creating a more equitable space in sport, [and] helping people understand why this is an issue and the different levels to the issue of racism," said Struminski.
"What's important is that we're having the conversation and we're more willing to … face [these issues] together and actually have a conversation rather than it just being contained to one moment," explained Castello.
.@USPORTSca issued a statement Monday on behalf of its four conferences — including the @OUAsport — to reaffirm its commitment to racial equality and equity in sport following #BlackHistoryMonth.https://t.co/dRURjxyZSc

— Gazette Sports (@SportsAtGazette) March 2, 2021
The event costs $30 as a late registrant. Those who would like to participate in the event can visit the Virtual Run Challenge's website for more information. Prospective donors can also send money directly to the scholarship fund through the pre-populated donation form.