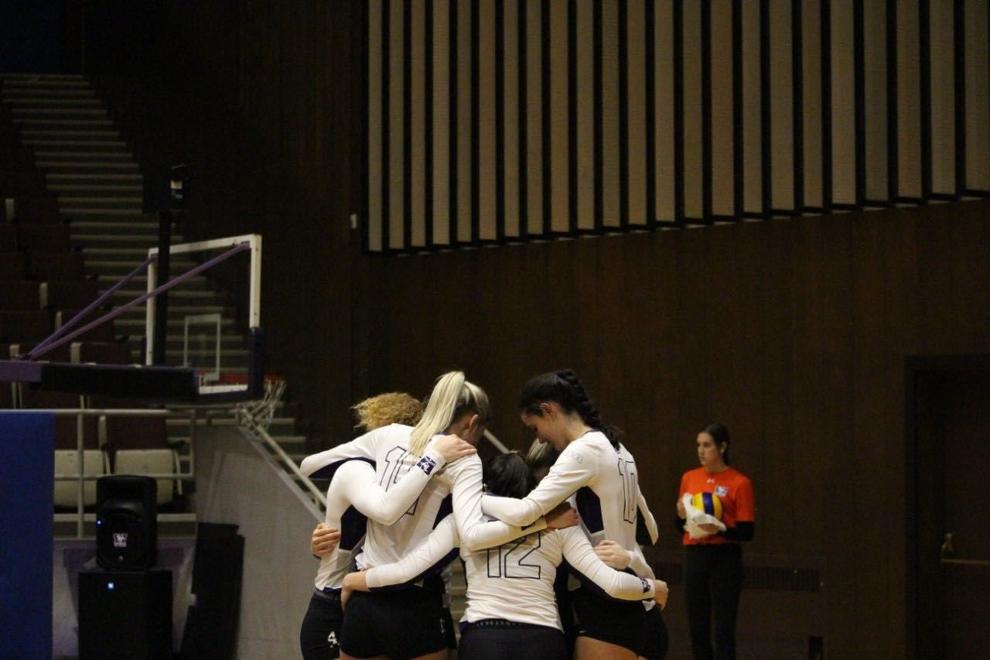 The Mustangs women's volleyball team lost their first match since early November on Friday night, losing 3–0 to the Badgers. But on Saturday night, Western exacted their revenge against Brock with a 3–2 victory.
Weekend's biggest storylines
Despite their incredible record, Western University was dominated in all three facets on Friday night against the Brock University Badgers.
On Saturday night, the Mustangs were victorious in what could be considered the match of the season.
Friday night debacle
On Friday night, the Mustangs were attempting to keep their eight-game winning streak alive. It was the Badgers that attacked the Mustangs with a victory in straight sets. Brock won a close first set before dominating Western in the second and third en route to the win.
The Mustangs trailed in every statistical category, including points, kills and digs. Leading the way for the Badgers was second-year right side hitter Sadie Dick, who recorded 13 kills and four blocks in the weekend's opening game.
Western didn't help themselves as they recorded eight serving errors in the loss.
Saturday night nailbiter
The Mustangs snatched victory in the fifth set of what could be considered the greatest match of this season. After Western took the first set in convincing fashion, the two teams traded the next three sets — setting up a fifth and final overtime set.
The Mustangs led the Badgers in almost every major statistical category on Saturday night. Western's success came from a knack for depth scoring as the team saw four players record at least 10 points in the victory.
The Mustangs' ring leader was fifth-year outside hitter Janelle Albert, who scored 26.5 total points on Saturday night. Albert chipped in with 17 digs and three serving aces as part of her incredible performance.
The final set was scored 16–14 for the Mustangs who defeated the Badgers for the first time this season.
Looking forward
This coming weekend, Western will play a two-game series against the University of Toronto Varsity Blues. The first match will start on Saturday at 6 p.m., with the second match beginning at Alumni Hall on Sunday at 2 p.m..