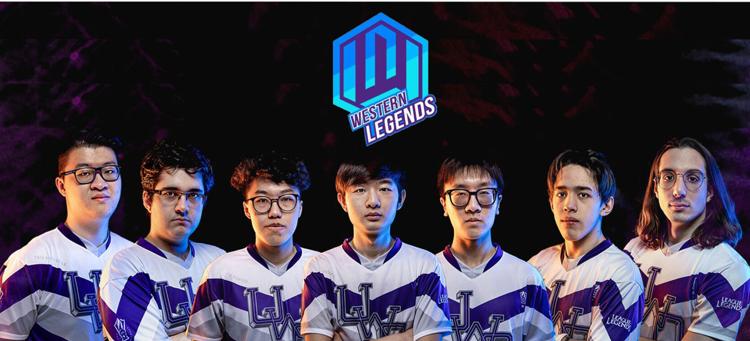 Cancelling in-person fall sports gave a new platform for Western's eSports team to show off their talent.
Western Legends plays League of Legends, a popular online battle game. Teams of five compete for multiple scoring objectives and eventually the destruction of the opposing team's base.
Danny Qiao, second-year student and team captain, known by his gamer tag "LOYAL," leads a young and ambitious group.
Until this year, the team was student-run and had no financial support from the university, but had excelled in competition. 
The team has always excelled in competitions, even when it was student-run and without financial support from the university. The team now officially represents Western and are participating in the brand new Ontario eSports League.
The team surpassed expectations in 2019 with great success at the North American College Championship, playing well against some of the top ranked American schools. The core of that team is gone now, but Qiao believes this group can be just as good if not better.
The new squad has been practising and bonding since the summer and are confident in their abilities.
"We're super close friends now," Qiao says. "We're playing scrimmages and practices every other day."
Ontario Post-Secondary Esports is a high level competition with several video games including League of Legends, Rocket League, Overwatch and Hearthstone. Schools across Ontario have created teams to compete.
"You need to play together as a team or everything falls apart," Qiao mentions. The team has shown off their strong cooperative play style so far in their games, with a 5-0 record to start the season in league play.
"I know some colleges are getting more support on their eSports side," he says. "I hope Western can keep up with that." 
Their games already have a faithful audience, but they're hoping to grow their fan base as the program continues to grow.
League of Legends can be confusing for newcomers to pick up on the game's rules and strategies. It might take a little help from Google or a gamer friend, but with time, the game's tactics immerse you in. The games last about an hour, which may be too drawn out to engage certain viewers, but it's still much shorter than the traditional North American sports leagues. 
The pandemic has altered the world of sports in many ways, one being that smaller leagues have gained more attention. With its competitors playing from home, eSports uses this competitive advantage over other sports to gain popularity. 
The Ontario eSports' viewership displays its spirit in the chat feature on Twitch where the games are broadcasted. The League of Legends community specifically has an extremely passionate following and has members all around the world. It takes a few minutes to get familiarized with the teams and players (who all go by their "gamer tags"), but then an entirely new sporting experience evolves.
Amateur productions can be difficult to organize, but the quality of the OPSE production is impressive. The graphics are professional, and commentators Ryan Farrell and Adam Choles keep viewers engaged with their enthusiasm and knowledge of the game. Although many of the terms they use might go over a beginner's head, it's easy to tell from their voices when exciting things happen. 
The eSports Mustangs play their next game on Thursday Nov. 26 at 8 p.m. with free access to viewership. The regular season features games once a week through the year with the playoffs starting in March. The team marches on in the season, tracked at the OPSE championship page.