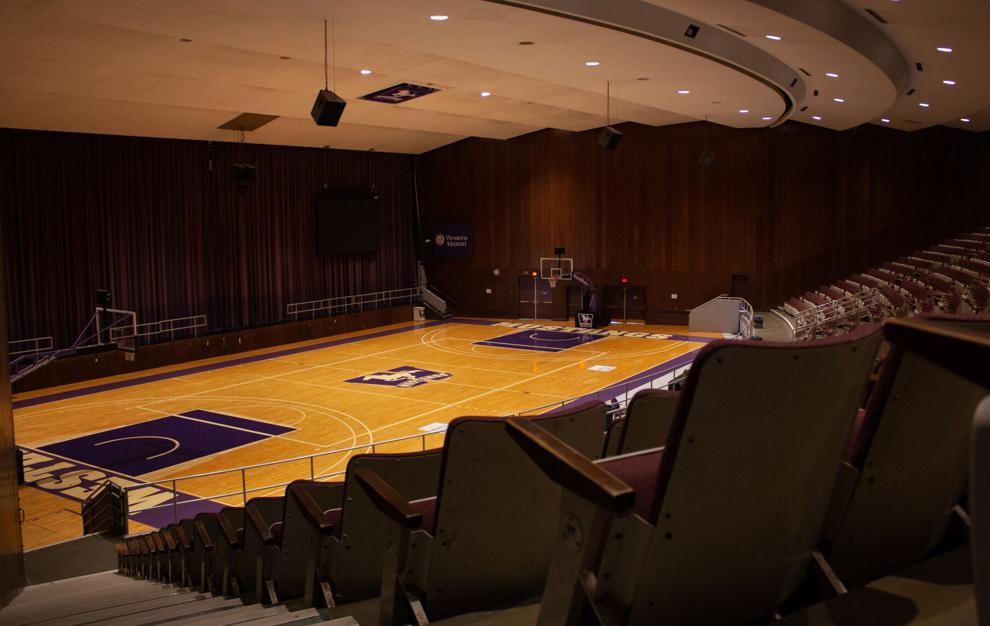 It's the middle of January and that means one thing for the Mustangs: the winter term OUA playoffs are right around the corner.
With around one month left in the regular season for Western University's basketball, hockey and volleyball teams, it's crunch time for the Mustangs. Whether it's the women's basketball team struggling to string wins together, or the hockey teams' consistency troubles, there's at least one thing each of these teams can be doing better heading into their respective playoffs.
Women's basketball (7–5): Get back to basics
The Mustangs women's basketball team got off to a hot 6–0 start this season, but have won just one game since and have fallen into a three-game losing streak.
Head coach Nate McKibbon and his players have tried to explain what exactly has sunk them, but they've all agreed it comes down to not rising to the occasion and the team's practice work not translating into on-court success. 
As fifth-year forward Brett Fischer says, "it just comes down to grit, sometimes."
Mustangs head coach Nate McKibbon:"I thought we had a good week of practice, just some of the stuff that we worked on didn't necessarily always translate to what would happen on the court"

— Miles Bolton (@milesbolt) January 14, 2023
Men's basketball (7–5): Continue improving the defence
Watching the men's basketball team grow and play as one has been one of the most inspiring stories in the OUA this season. After starting 4–5, Western has rattled off three straight wins and improved on their defensive rebounding and steals over the regular season.
The team's star players have always praised the group's talent and culture, but head coach Brad Campbell has focused on a "slow build" this season after the retirement of many veteran players.
They just need to keep going.
Coach Campbell:"In a lot of games we have had heavy point swings back and forth for and against. So we're probably kind of used to that a little bit and we've come back from a lot of deficits as well this season too. So we got to stay even keel and making sure we're executing"

— Miles Bolton (@milesbolt) January 14, 2023
Women's hockey (6–8–4): Improve the powerplay
The Mustangs women's hockey team entered the season with one of the OUA's best goaltenders — fourth-year Kaitlyn Booth. Fortunately for the team, Booth has continued her strong play throughout this season, averaging less than two goals against per game and saving almost 93 per cent of the shots she's faced.
The Mustangs still stand at 6–8–4.
Western has only scored 25 goals in 18 games. Despite a strong goaltending performance from Booth, the Mustangs can't find the back of the opposing team's net and have been shutout six times this season.
It's obvious the Mustangs scoring problems arise from their dormant powerplay, only clipping at 4.7 per cent. If Western would like to complement their star goaltender, they'll need to find a way to take advantage of their opponents' mistakes down the stretch.
Men's hockey (7–8–5): Find more balance
While the Mustangs men's hockey team is sitting in the middle of a playoff race between themselves and their west division rivals, they have lots of work left.
Part of the team's six wins has been their fairly effective scoring, but it's been assisted by their defencemen. Second-year defenceman Jake Gravelle and first-year defenceman Eric Van Impe lead the way with 21 and 19 points, respectively.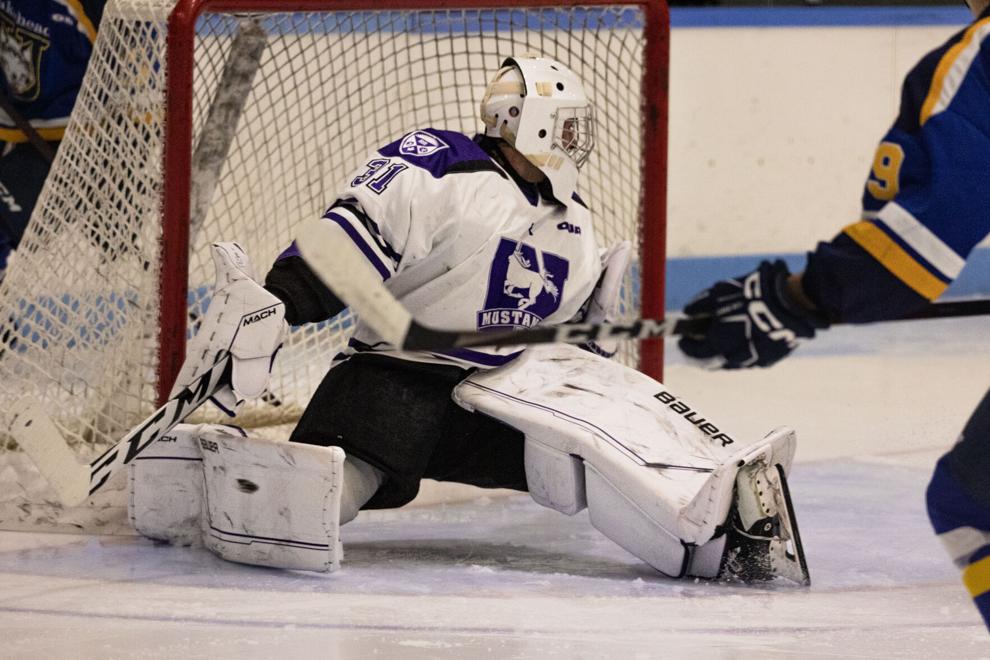 While it's always promising to have the back end chip in on offence, the Mustangs' goaltending and defensive prowess have stumbled. The team has allowed nearly four goals per game this season and third-year goaltender Dylan Myskiw has stopped less than 90 per cent of the shots he's faced.
Moving forward, Western needs to find more scoring from their forwards, so their defencemen can be more effective in their own zone — and pick better times to step up in the rush.
Women's volleyball (10–1): Don't get complacent
The Mustangs women's volleyball team has been virtually unstoppable, having not lost a set since November 2022. The team has climbed to a third-place tie in the OUA standings.
So how can the Mustangs get any better? By not getting complacent.
While it's important to be confident, Western must continue to improve their game in order to compete for a championship come the spring. The OUA is filled with talented women's volleyball teams, including the 11–2 University of Waterloo Warriors and 11–2 McMaster University Marauders — both of which are on winning streaks of five games or more.
The Mustangs have solidified themselves as part of the contending group, but their last three matchups have come against the bottom three teams in the OUA. The Mustangs must beat teams like the Marauders and Brock University Badgers before bringing the championship trophy home to London.
Men's volleyball (6–5): Find some consistency
In some ways similar to the women's team, the Mustangs men's volleyball team has feasted on the OUA's "bottom-feeders" this season — not winning a match against a team with a winning record this season.
For Western, the story has repeated itself over — win one, lose one.
While they've competed against teams like the University of Guelph Gryphons and York University Lions, the Mustangs haven't found points in the game's key moments or most important sets.
The team has a knack for starting strong, but despite having won the first set in four of their five losses, the Mustangs have struggled as the game's go along.
If Western would like to defeat the OUA's most powerful teams, they'll need to find some consistency in their game — particularly when push comes to shove in the third, fourth and even fifth sets.