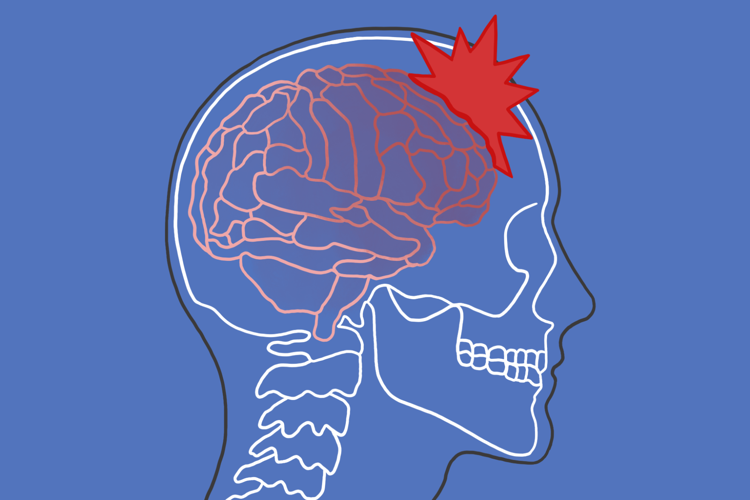 For the the longest time, an athlete's response to "getting your bell rung" in sports was to power through the pain. But Western has a protocol to handle the critical injuries from sports like football and hockey.
Recent research on concussions has brought the health issues associated with them to the forefront; players, coaches and medical staff are looking more carefully at the physical damage you can't see inside your brain. Western University's concussion protocol represents that emphasis.
The Mustangs are very familiar with the danger of concussions. Western's own stud quarterback Will Finch retired from football after suffering from three concussions in two years. He feared what another hit to the head would do to his long term health.
The Mustangs have a system in place for diagnosing and treating concussions, as well as when to allow a player to return from a concussion. The protocol is put into play the second a suspected concussion occurs.
"There will be at least one student athletic trainer at all games, home and away," said Dr. Darryl Putzer, at the Fowler Kennedy Sport Medicine Clinic. "There is also a primary care Sport Medicine or orthopedic surgery fellow covering home games for the designated high-risk sports. We also have the team physician at home games providing coverage."
These trainers play a key role in administering the protocol after a possible trauma-inducing head-hit.
"The decision to remove a player can come from the player themselves, coach, trainer or medical staff and even the referee in some sports," says Dr. Putzer.
For the system to work, any one of these roles should be able to pull a player from play — especially as players can have an inclination to play through symptoms or hide them.
Once an athlete is removed from play, team trainers or medical professionals administer the Sideline Concussion Assessment Tool, called the "SCAT5." The test has five components, including red flags and a memory assessment.
If an athlete appears to be thinking normally and says they have no symptoms after a hit or a fall, they may be allowed to keep playing. But caution is crucial, said Dr. Putzer.
"Ultimately the athlete's health is first and foremost. They are students that need their brain and mental function to excel in school and life long goals. Long-term health takes precedence over short term athletic goals," he said.
Western's policy is very clear in that "any athlete that is suspected of, or who demonstrates any signs or symptoms of a concussion will be removed from the field of play … and may not return to play that day."
That means that even if an athlete passes the SCAT5, they still have to sit out. Concussion symptoms can appear even 24 or 48 hours after an incident.
If the SCAT5 results do indicate a concussion, athletes get referred to the Fowler Kennedy Clinic, located on campus in the 3M Centre.
"A detailed neurological exam as well as a repeat SCAT5 are done," says Dr. Putzer. "Then we make a plan for each individual athlete."
After receiving approval from doctors at the Fowler Kennedy Clinic, athletes are free to return to play.
Western's protocol is a detailed plan, but for a dire risk. As young athletes in contact sports can carry life-long damages off the field, caution and care are the standard athletics must meet and build from.