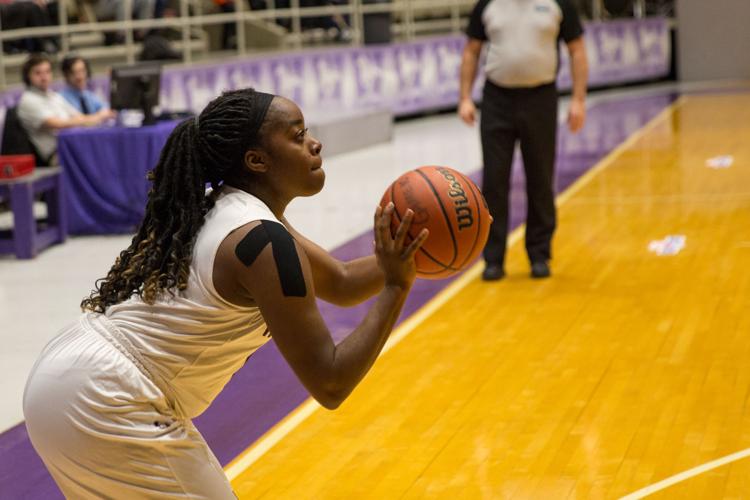 Mackenzie Puklicz's 15 point, five rebound and eight steal performance on Saturday wasn't enough as the Western Mustangs women's basketball team suffered a season-ending 61–51 loss to the McMaster Marauders in the Ontario University Athletics quarter-finals.
With the loss the Mustangs, who finished the OUA regular season with a record of 13–11, are now eliminated from the OUA playoffs.
The game got off to a slow start as neither team scored a basket for the first two minutes. The game's first quarter ended with the teams tied at 13 apiece in what proved to be a defensive battle between OUA West Division rivals.
The scoring drought continued in the second quarter as the teams had difficulty hitting shots and taking care of the basketball. The Marauders edged out a 29–27 lead to go into halftime. 
McMaster used their home court advantage to attempt to break away in the third quarter, with their lead climbing to five points at multiple points in the frame. However, Puklicz and fellow Mustang Julia Curran, who put up a double-double with 10 points and 11 rebounds on the afternoon, kept the Mustangs within striking distance.
The teams continued trading blows in the fourth quarter as the two squads attempted to keep their seasons alive. However, Sarah Gates and Linnaea Harper hit consecutive three pointers for the Mustangs as the Marauders finally began to cushion their lead. A 9–0 run put the Marauders into the OUA semifinals.
In Puklicz's final game of her illustrious career, she proved once again why she has been the face of this Mustangs program. She finished the season as the fourth highest scorer in the OUA with 18.0 points per game and finished her Mustangs career with 14.4 points per game over her five years.
The Mustangs also showed their fortitude in pushing a 20–4 McMaster team to the brink. Along with prime production from Puklicz and Curran, Maddy Horst added 14 points and Victoria Heine scored eight points. Mustangs head coach Brian Cheng ran a short bench, with only eight players seeing the court on Saturday.
The Marauders move on to face the Ottawa Gee-Gees in the Critelli Cup semifinals, while the Carleton Ravens meet up with the Windsor Lancers in the other semifinal game.