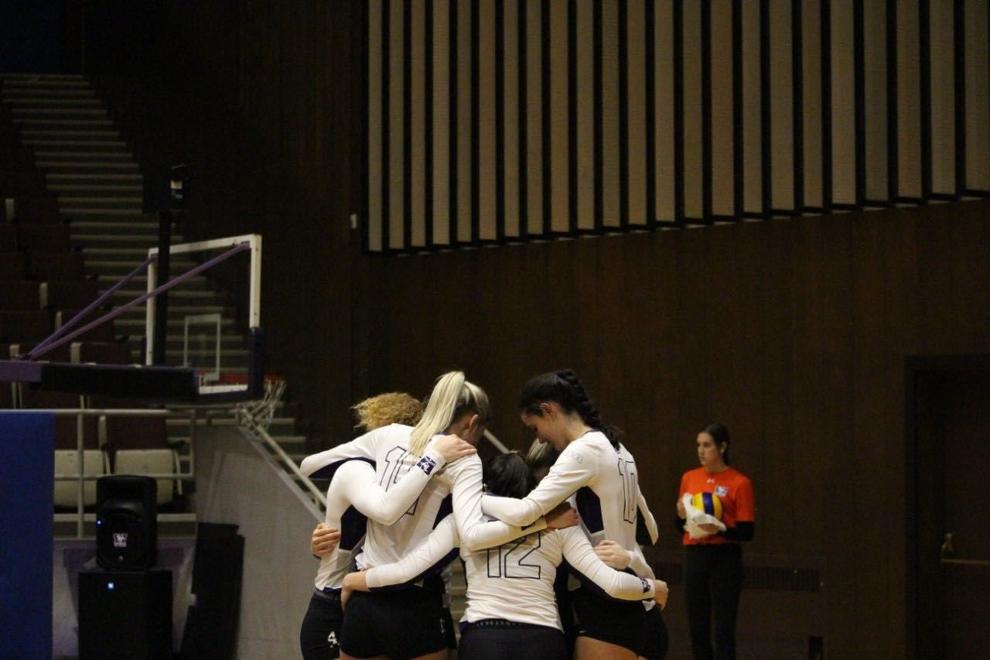 The Western Mustangs women's volleyball team lost 3–0 to the Brock University Badgers in the Ontario University Athletics West division finals, putting an end to their 2021-22 season. 
A 25–17 loss in the third set sent the Mustangs back to London, ending their playoff run to Quigley Cup. The Badgers were the favourite going into the match, being undefeated in all of their 13 regular season games. 
"Each set was so close," said first-year middle Skylar Johnston. "We fought really hard to try and take away their undefeated season."
Western put up two tight sets of 27–25 and 25–22, but it wasn't enough to overtake Brock and keep their season alive.
W🏐l FINAL A valiant effort falls short as the Mustangs drop the third and final set 25-17 to the @brockbadgers in the OUA semifinal WES l 0BRO l 3#RunWithUs #WesternMustangs #WESvsBRO pic.twitter.com/QfWoKN4vjX

— Western Mustangs (@WesternMustangs) March 17, 2022
Fifth-year Janelle Albert put up 15 kills and 13 digs in the match, while second-year Lauren Pastor scored 30 assists in the three sets.
"It's always disappointing to see your season end but we know we played well and Brock was a very strong opponent," said head coach Melissa Bartlett. "We could have served more aggressively but as a team we were prepared as we could have been in a short two-day turnaround from our first playoff game."
The Mustangs went into the playoffs with a 7–5 regular season record, beating the McMaster University Marauders to advance to the OUA West finals — the team's seventh consecutive year in the OUA's final four. 
Western's season started off strong, winning five straight games in November. The Mustangs then faced four consecutive losses following the conference's return to play in February, two of which were handed by the Badgers.
The whole roster is eligible to return next season except for fourth-year setter Brooklyn Bere. Bartlett says this experience will be beneficial going forward.
"There is still a lot of uncertainty [regarding] league structure and scheduling but we'll return with the understanding of how much consistency is required to perform weekend after weekend," said Bartlett.
Nutrition and character development are two of the coaches' focal points for next season. Western is planning to use the off-season to work on these projects and make improvements for the year to come.
"We're looking to build a championship team," said Johnston. "There were many good things we did this season with all the pauses and uncertainty [but] there's always room for improvement. We're going to focus on how we can fine tune those areas and bring home a championship title."