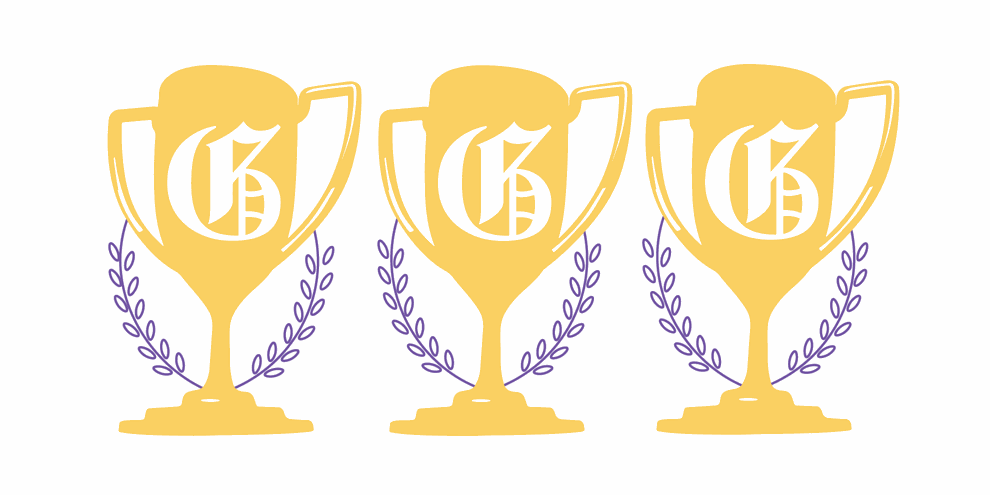 The Gazette won three awards for data journalism, digital storytelling and student journalist of the year at Sunday's virtual John H. McDonald Awards ceremony.
Creative Director Liam Afonso won student journalist of the year, an award meant to honour those who "bring unique and meaningful contributions beyond just the Canadian media landscape but [to] the country as a whole."
Afonso and Multimedia Staff Lucas Arender also took home the prize for digital storytelling with their video tracing how the coronavirus spread among Western University students.
Coordinating Editor of news and opinions Hope Mahood claimed the award for data journalism for her article looking at where on campus visitors were — and weren't — wearing masks. This project saw many editors staked out across campus for hours hand-collecting the data.
Sports Editor Jordan Bloom was also nominated for sports writing for his feature chronicling the women's football team's journey without varsity status.
Afonso, Coordinating Editor of culture and sports Taniya Spolia, Managing Editor Rania Osman, Mahood and Editor-in-Chief Emily Tayler were up for best cover design and layout for their work on the More Than a Moment issue released in July.
The JHM Awards annually recognize excellence in Canadian student journalism. The awards were chosen by a panel of professional journalists and presented as part of the Canadian University Press' NASH83 student journalism conference.