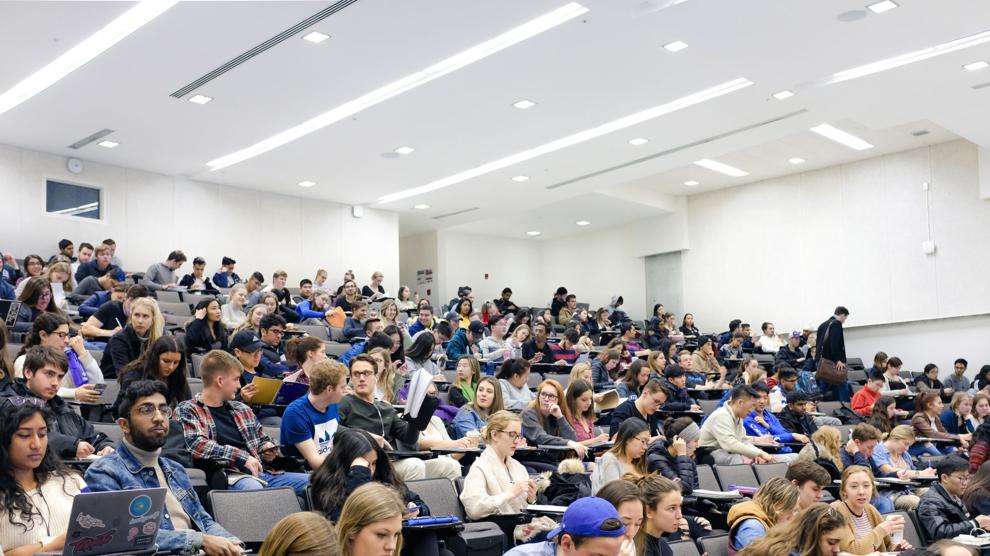 Western's main campus has ended mandatory masking in instructional spaces, effective immediately.
The university will instead be "strongly encouraging masks in crowded indoor spaces like large classes," according to the statement from Florentine Strzelczyk, provost and vice-president academic, and Lynn Logan, vice-president operations and finance.
The decision was made based on the province's chief medical officer of health, Dr. Kieran Moore, issuing a "promising update" on the rates of respiratory illness in Ontario, including COVID-19. The update, from Jan. 26, found "after the annual 12-week flu season, the number of cases of flu peaked at the end of November, case rates continue to decline and the impact on our communities, hospitals and intensive care units is improving."
King's University College's classroom mask mandate will remain in place, according to the college's communications team. Huron University College will follow main campus in ending its mask mandate. Brescia University College did not respond to request for comment in time for publication. 
Research labs on main campus will make health and safety decisions based on the appropriate protocols for the laboratory environments. 
Western University ended its vaccine mandate in late November 2022.